Services by an Accounting Firm in The UK
The good accounts management is vital for business success, for processes big and small. For small businesses or start-ups, it is fundamental to get this right from the start, so that the growth of the business is not hampered. To make the business scalable, individuals/business owners need to maintain a sound financial structure. We, as accountants, can help small businesses understand the position of the business, and assist in the maintenance of financial documentation. Rather than considering this as a tedious task, businesses should take an active interest in taxation and accounting issues as this will help in the running of the business better.
Our accounting services team in the UK has in-depth knowledge to deliver work promptly, to the uppermost standard and in agreement with all financial and legal regulations. We help individuals and small businesses reduce their operational costs by taking away the burden of managing a dedicated in-house workforce for accounting and taxation services, in turn making it possible for the business owner to focus their time and force on maximising revenues and profit. It can be challenging to always be on top of a variety of legal reporting requirements and filing deadlines. We offer small-businesses with accounting services to help them stay compliant with the UK accounting legislation and taxation rules. Our team of ACAs and CAs are up-to-date and stay on top of the deadlines, eliminating the hassle of accounting obligations for small businesses and freelancers or contractors.
Accounting and additional services in the UK
Auto-enrolment
Under the Pensions Act 2008, in the UK, each employer has to put certain eligible employees into a pension scheme and contribute towards it. This is referred to as 'automatic enrolment'. Auto Enrolment is an official requirement for businesses in the UK to provide eligible employees with a Qualifying Workplace Pension Scheme (QWPS/WPS). It is imperative that businesses contribute towards employees' pensions and ensures that the computation is correct from both, employee and employer. This scheme is beneficial as the UK Government may not be able to deal with the same level of state pensions in the long term; individuals are living longer with a longer retirement. Auto-enrolment was established to deal with these issues, to make it easier for employees to join the pension scheme, as well as permitting them to benefit from the employer's contributions. An employer must gauge the workers to decide whether or not they will be required to automatically enroll in a pension scheme.
Business start-up
Setting up a new business is a very critical task for any business and can be challenging. Many times it happens that the business focuses more on other departments and as a result, the financial aspects get neglected. We have out-and-out services to help start-up businesses succeed and maximise their profits from operations. Our services for start-ups include:
Accounting Compliance and Tax Advice
We have a very experienced accounting and compliance team and our team makes certain that start-up businesses are meeting all obligations. We working with the business to have a better understanding of the cash-flow and also guarantee that they will never miss a filing deadline. Our team aims to partner with the business and devote the utmost time. We help businesses with the following services:
UK company formation: Once the business plan is ready, we assist businesses with other formalities. Services under this head encompass – Company structure; opening a business bank account; registration the business for pay-as-you-earn (PAYE) or value-added tax (VAT) and additional taxes with HM Revenue and Customs (HMRC); completion of all statutory documentation; for a limited company we advise on the most favourable share structure; a complimentary 30-minute session on business responsibilities and applicable taxes and tax structure
VAT registration and returns service: To decide on whether to register or not for VAT is crucial, predominantly for a new business. Businesses must register within 30 days if income exceeds £73,000.00 in the preceding 12 months. It is beneficial to register for VAT and our VAT specialists help the business meet the filing deadlines, dealing with issues and communication from HMRC.
Business account opening: We assist businesses with setting up their accounts. The Cash-plus business account is beneficial than a business bank account as it is offered free of charge bank transfers; low cost as there are no online account management fees or monthly fees; and no UK purchase transaction fees.
Business Insurance: Having the correct business insurance protects the business from any catastrophe. We work with Caunce O'Hara, an insurance specialist firm, and offer businesses with the most suitable insurance packages. These include Professional Indemnity Insurance (PII) which gives protection against any legal cost for professional negligence; Employer's Liability Insurance to help the business pay for the employees in case of any mishap at work (this is obligatory if someone is hired or employed); Public Liability Insurance policy to cover against any damages asserted by members of public; Other Insurance products include office contents insurance, personal accident, and sickness insurance, product insurance and directors & officer's liability insurance.
Registered Office Address (ROA): We help business with registration and ROA – address at which the company is legally registered upon incorporation. . All companies registered in the UK are required by law to have a ROA (ROA need not be the same as the trading address).
Tax Investigation Cover: We help businesses with HMRC investigations and our tax investigation cover includes corporation tax self assessment enquiry; partnership and directors enquiry; HMRC IR35 enquiry; HMRC VAT disputes; PAYE or VAT compliance visit cover; income tax self assessment enquiry; schedule 36 enquiry and business accounts checks.
Bookkeeping services
We offer an all-inclusive set of bookkeeping services and modify our services to meet the detailed requirements and requests of each client. Services include bookkeeping (posting and storage) of accounting records, generating invoices, credit management, payment managing services (creditors turnover period), monthly or quarterly reporting, and reconciliations. If small-businesses do not have any explicit internal reporting requirements, we also make available template reports giving appropriate information to organisation. We can modify reports to meet the needs, for both standalone entities (small-business or start-ups) and freelancers or contractors. We manage all bookkeeping services and reporting on modern software (we also have our own cloud-based software), providing anytime – anywhere services as required. This enables clients to maintain their records within the same system, making reporting much easier.
Management accounts
Though it is not a legal binding for small businesses to prepare management accounts, however, it is impossible to run a business efficiently without a thorough understanding of the information regarding debtors, creditors, accounts payable, accounts receivable, operating profit, etc. Almost all companies, as a result, produce accounts on a monthly or quarterly basis. The intention of preparing management accounts is to analyse the performance of the business, for example, understanding the compound annual growth rate (CAGR) to measure the growth of the business over numerous periods. This can also include progressive elements such as turnover, turnover forecast, cash flow management, operating profit forecasts etc. All these analyses are imperative for a business as it helps to provide precise information about key performing areas of the business.
Self Assessment
Self Assessment is a system through which HMRC collects Income Tax. Tax is usually deducted automatically from savings, wages, and pensions. People and businesses with additional income must report it in a tax return. To send a tax return, individuals can fill it in at the end of the tax year i.e. 5 April or later. We help register for self assessment. Individuals need to register if they didn't send a tax return in the prior year; different ways to register include:
self-employed or a sole trader
registering a partner or partnership
not self-employed
RTI and Payroll
Managing the monthly payroll can be a difficult and cumbersome task. Our accounting and taxation professionals help small- businesses with payroll and Real Time Information (RTI) services encompassing the end of the Year Certificates, payroll Management, RTI returns and information filed with the tax authorities, and leave Management.
Business Growth System
We offer free of charge access to the Business Growth System (BGS), one of the world's foremost business expansion and marketing system. It has assisted businesses in the UK and worldwide to get more customers and increase sales across 250 industrial verticals.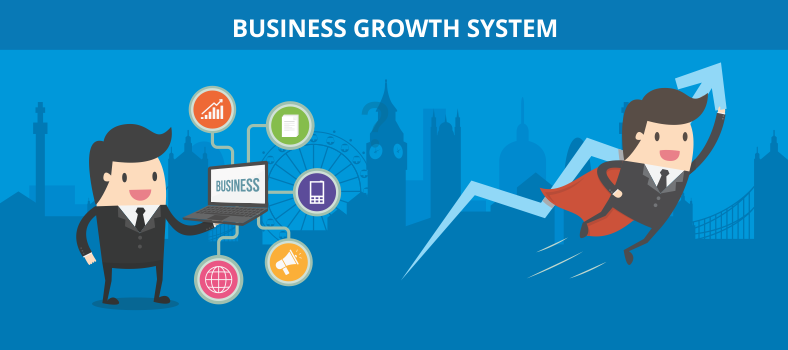 Dedicated Account Manager
We offer businesses with a special out-and-out account management services. An account manager will be accountable for all areas of the business and saves time as he/she will be a single point of contact for any query. Advantages include – expert advice; effective tax management; personalised service; and proactive approach.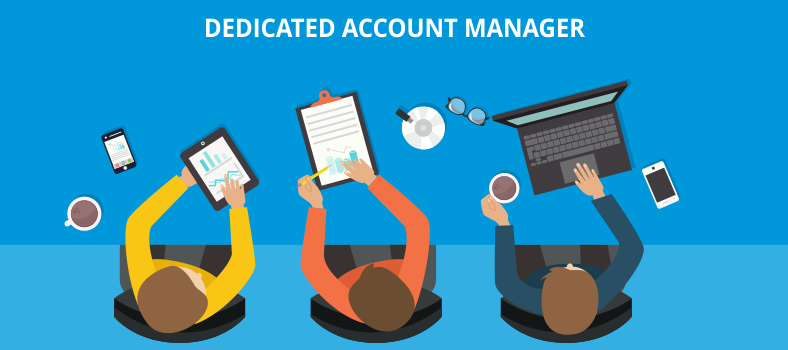 Smart Cloud Software
Technology is often, more efficient than relying on manual procedures. Cloud accounting platforms employ a range of refined algorithms that help automate the process of entering the data, arranging data and computation, and can also robotically update or amend balances when an adjustment is made. Cloud accounting solutions also permit more integration with other accounting tools, such as HMRC's services, inventory management platforms, and payroll providers, etc. Our cloud accounting software operates under a Software-as-a-Service (SaaS) business model, where customers pay a relatively small monthly fee regularly, rather than having to pay a huge amount upfront.
Contractors & Freelancers
Our specialist accounting services, for Freelancer & Contractors, starts at £59.00 +VAT per month. We help them maximise their income by minimising tax exposure; we also protect and ensure that contracts & freelancers comply with IR35 legislation. Our service is '100% satisfaction guarantee' meaning contractors & freelancers' only pay us when they are completely satisfied with the services provides to them.
Construction Industry
We provide specialist accounting services for the Construction Industry (CI) and ensure that contractors & sub-contractors meet the regulatory requirements of the Construction Industry Scheme (CIS). We help advise on the status and recommend whether a subcontractor falls in the employee status. We also provide CIS compliant payroll and help in communication with HMRC.
Landlord Property Tax
We specialise in taxation services for landlords and investment property holders. We work with various clients such as commercial property holders developers, non-resident investors, and corporate and individual investors. Our services include compliance with HMRC and Companies House; preparation and submission of self-assessment tax returns; all-inclusive advice on ATED, capital gains, property VAT planning, and property tax planning; advice on inheritance tax planning.
Specialised accounting services Small Business
We prepare financial statements in harmony with local Generally Accepted Accounting Practice (GAAP). The main concern for most of the clients we have interacted is – the appropriateness of delivery, and we are always on top of the deadlines with regular reporting, thereby meeting the client's expectations. We understand the importance of deadlines and are dedicated to working with our clients to meet their goals. Year-end accounts include:
Initial Data Gathering including sales invoices, bank statements, receipts, cash book, value-added tax (VAT) return, pay-as-you-earn (PAYE) statements etc.
Data punching to keeping the book of accounts updated
Reconcile all the accounts
Year-end adjustments to prepayments, deferred payments etc.
To get an EORI Number
Accounts preparation and finalisation
Submitting the accounts to HM Revenue and Customs (HMRC) and Companies House
Additional services
As per the 2017 UK Spring Budget, presented by Chancellor Philip Hammond, anyone registered as self-employed is legally responsible to pay 9.0% National Insurance Contribution (NIC) on anything they draw from the business over £8,060.00. For employees, the present rate is 12.0% on whatever thing they earn over £8,060.00. This move will affect Sole Traders because of their incapacity to extract money from the business in any way other than what is described. It will not affect Directors of Limited Companies however, with changes to dividend taxes announced in the Budget, directors are affected in other ways.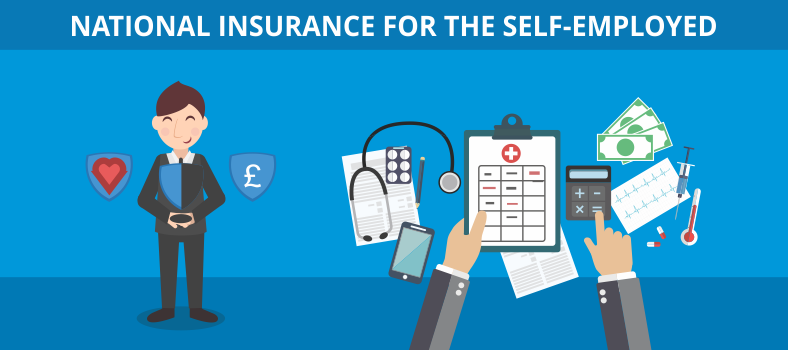 We offer self assessment for sole traders, and also offer VAT, financial forecasting, payroll, business plans, and company secretary services. We can tailor our package to give you exactly what you need. Our fees are agreed initially and include unlimited

---
---
Other Locations
HMRC Offices