PERSONAL TAX ACCOUNT - HMRC
About HMRC Personal Tax Account
A personal tax account can be used to verify records and manage personal information with HM Revenue and Customs (HMRC). An online Personal Tax Account is an innovative way to see and manage all tax related matters at a single secure place. A Personal Tax Account enables a user to view information from HMRC record and aids an individual to manage his/her tax affairs in an effectual manner. Additionally, an individual will get secure notifications to ensure that no deadlines are missed. Once the Personal Tax Account system is complete (by 2020), an individual will not have to send the same information to numerous diverse services as the information pertaining to employment, pensions, pay-as-you-earn (PAYE) codes, and savings income will be brought under one head to compute tax.
An individual will need a Government Gateway account (an individual will have access to this account if he/she has accessed HMRC's online service earlier) and a National Insurance (NI) number to sign-in for the first time. In order to access these services, an individual will have to prove his/her identity by providing either of the proofs – bank account details or passport number or employment payslips or form P60.
A Personal tax account can be used for the following:
Verify and manage tax credits
Verify or bring up-to-date the Marriage Allowance
Verify Income Tax estimate and tax code
Verify State Pension
Claim a tax refund
Complete, send and view a personal tax return
Keep track of tax forms submitted online
Although, HMRC earlier had an online tax account for businesses in the UK, this innovative new account is HMRC's step towards its digital transformation journey and aims to help citizens across the country to manage their taxation easily. The account brings all individual information and other exciting services collected in one place, putting people in control of their own information. In July 2015, HMRC launched the trial version of the digital account as a private beta. Initially, the account provided details such as:
The capability to view an individual's personal details such as Name, address, and National Insurance (NI) number


A Tax Estimate Service which informs an individual the amount payable as tax through PAYE, and permits an individual to verify the information on which the estimate is based – this replaces the old paper P2 tax coding notice


Various links to tax-related income forms available online on GOV.UK
How do I access my personal tax account?
Personal Tax Accounts are accessible for each individual to access online. An individual's personal tax account, forms part of the UK Government's initiative – 'Making Tax Digital' – this enables users to manage their tax affairs with HMRC online in a similar way as managing an online bank account. HMRC has continually worked towards developing and further adding services to the personal tax account in order to make it easy to do business. HMRC makes sure that agents can use and access the features and services available to clients via their digital tax accounts.
An individual can sign in with GOV.UK Verify – on clicking the link a user will get two options – 'This is my first time using Verify' or 'I've used Verify before'. GOV.UK Verify is a protected service built to tackle the increasing problem of online identity theft. Through 'Verify' HMRC aims to provide assistance to an individual by preventing any other person from seeing or altering their personal tax information.
Accessing Personal Tax Account through the Government Gateway
The Government Gateway is where users can register in order to make use of various online government services. Here, an individual will be required to enter his/her name and e-mail address in order to receive an automatically generated Government Gateway user ID. Additionally, a user will also be requested to complete a 2-step authentication process for additional security by providing a landline or mobile number. An access code will be sent to the registered mobile number each time an individual sign-in. Once an individual has finished a 2-step verification, he/she will be asked certain security questions – documents such as passport, P60 form, and latest payslip should be kept handy. Once verified, an individual will be able to use all the services available within an account.
A user can enter his/her Government Gateway identification to sign in. This is received when an individual creates a HMRC online account.
Accessing Personal Tax Account through GOV.UK Verify
GOV.UK Verify provides a safer, easier and quicker admission to government services such as filing a tax return or verifying the information present on the driving licence. Gov.UK Verify enables users to access their personal tax account through third parties (known as Certified companies) to verify their identity. An individual can opt from a few limited number of third party providers. Each provider will ask certain questions to verify the user's identity using a driving licence, passport, or bank account. Similar to the Government Gateway, an individual will be required to complete a 2-step verification process for security.
How it works
It is simple to use GOV.UK Verify. While using the 'GOV.UK Verify' service for the first time, it would take around 5 to 15 minutes to verify ones identity. Post verification, it will only take a couple of minutes for a user to sign in. When a user logins to 'GOV.UK Verify' to access a government service, he/she will be required to select from a list of companies certified (also known as 'identity providers') to verify his/her identity. Certified companies are organisations that have qualified industry and government standards to make available identity assurance services as part of GOV.UK Verify. The selected certified company will verify an individual's identity and assure 'GOV.UK Verify'. The company which an individual selects will ask for his/her personal details. The details provided by an individual will be verified with records held by credit agencies, Driver and Vehicle Licensing Agency (DVLA), HM Passport Office, or mobile phone providers. The company will then authorise an individual's identity to the government service he/she is using, such as HMRC in case an individual is filing their tax. Each certified company has its own diverse way of verifying an individual's identity, and the possibilities are growing all the time. Using certified companies makes 'GOV.UK Verify' a safer, and quicker means of accessing government services online. It's safe as the information is not kept centrally, and also there is no redundant sharing of information. The company an individual selects does not know the service an individual is using, and on the other hand the government department is unaware of the company chosen by an individual. It's quicker as all the work can be done online, without going to verify ones identity in person, or waiting for some documents via post.
Certified Companies
GOV.UK Verify provides citizens of UK with an option to select as certified companies rather than the government carrying out the verification activity itself. This approach provides individuals with a better choice and control with regards to their personal data. Users can opt from the following:
Barclays Identity Service: It offers – a private login for GOV.UK websites; stringent security to protect privacy and help prevent theft; users can register in 15 minutes avoiding the hassle of waiting for codes by post.


CitizenSafe: CitizenSafe are a 'GOV.UK Verify' certified company. As the Government services move online, as part of their digital transformation plan, CitizenSafe provides individuals access to get their identity checked by a 'GOV.UK Verify' certified company.


Digidentity: Digidentity is a 'GOV.UK Verify' acts as a passport for the number of growing online government services.


Experian: Experian offers free, safe, and secure identity verification service and forms a part of 'GOV.UK Verify' programme.


Post Office: Once an individual selects Post Office, he/she will be able to begin the process of assuring your identity online.

An individual selects the service he/she wants 'GOV.UK Verify'
Choose a certified identity providers i.e. Post Office
An individual verifies his/her identity: name, address, and date of birth; also, use a minimum of two documents (driving licence, passport, and mobile contract etc.) to authenticate ones identity
Use the created GOV.UK Verify account to use the government services



Royal Mail: Users can securely authenticate their identity with Royal Mail in order to access government services on GOV.UK.


SecureIdentity: Users can access government services online in less than 10 minutes with SecureIdentity.
Signing details – How to Register for HMRC Personal Tax Account Service
An individual will be required to enter the following details in order to complete the sign-in:
Step1: Full name
Step 2: E-mail address: The HMRC will need this so that they can send an individual his/her sign-in details in case they are lost.
Step 3: User will be prompted to create a password. Few pre-requisites to create a password include:
be between 8 and 12 characters (letters and numbers only, no special characters)
contain at least one letter (a-z)
not contain the word 'password'
contain at least one number (0-9)
Step 4: Enter the created password to confirm
Click here for Review
---
(Overall Score 4.0 /5 Based on 8 rating)
Trending pages
---
---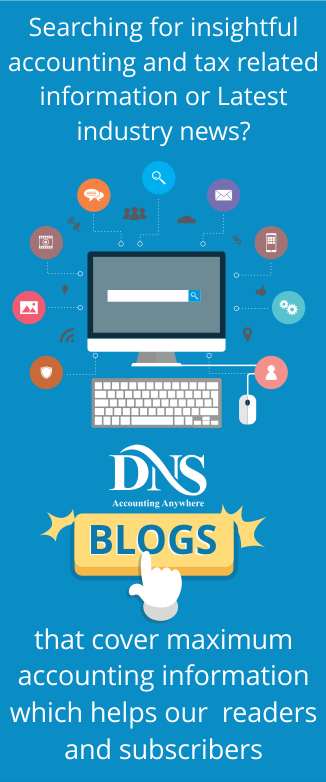 HMRC Offices