Launched in 2007, FreeAgent aims to support small businesses in the UK and manage their company finances. It enables businesses to work more efficiently providing small businesses and freelancers with modern tools and applications. Since inception, FreeAgent has determinedly stuck to its mantra of throwing light on simplified accounting and making people better understand the relationship with their financial numbers. The company is based in Edinburgh, recently expressed as 'Probably the most beautiful city ever seen' by The Black Eyed Peas!
FreeAgent's cloud-based accounting software is mainly aimed at businesses in the UK and the US. As competition increases, running a business can be time consuming. To be able to stay competitive in today's world, Freeagent enables small businesses in the UK to collaborate with erudite accountants like DNS Accountants.
Clients Review
Ease of use
Speed
Features
Support
Reporting
Price
---
FreeAgent for accountants
FreeAgent is recommended by leading UK accounting firms such as DNS Accountants. Its features include:
Automatic calculation of value added tax (VAT) on mileage
Automatic estimation of corporation tax
Automatic dividend vouchers
Easy labelling of personal money for limited company directors
All-inclusive value added tax (VAT) support, including the flat rate scheme
Easy account locking
Simple reporting, including P&L, balance sheet, debtors/creditors, and trial balance
Fully incorporated HM Revenue and Customs (HMRC)-compliant bulk payroll including RTI submission
Generate and file VAT returns direct to HM Revenue and Customs (HMRC)
IR35 salary report
Multi-line journal entries
Self Assessment calculation and submission
Transition between cash and invoice accounting for VAT
Trial balance feed into accounts production software
Future tax liabilities and deadlines displayed on the Tax Timeline
Easy to use for accountants and their clients
Overview of the clients' businesses
Automatic unlimited bank feeds and transactions
Billable and non-billable time tracked
Easy tracking of out-of-pocket expenses
Expenses and invoices recorded against projects
Free of charge UK-based telephone and email support
Administration of supplier bills and employee expenses
Mobility – accessing information on the go through a Mobile
Multi-currency invoices, expenses and bank accounts
Online invoice payment via credit card and Direct Debit
Frequent invoices and expenses scheduling
Seamless integration with add-ons
FreeAgent for Contractor accountants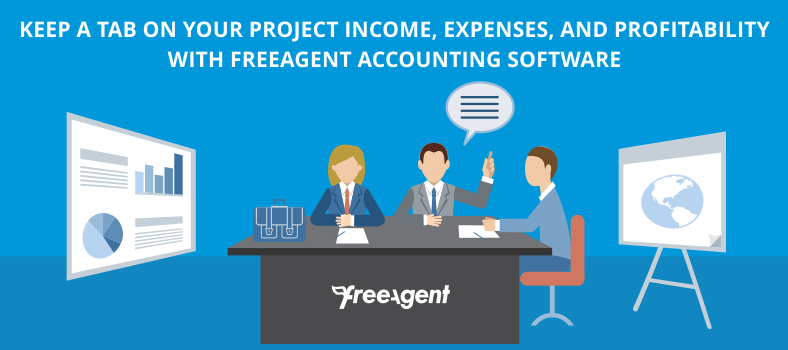 FreeAgent's insightful design makes it one of its kinds in the professional accounting and bookkeeping market, helping accountants and small businesses in the UK to have a more collaborative relationship with their clients. FreeAgent is the choice of over 50,000 businesses in the UK and over half of these businesses use FreeAgent through the Accountant Partner Programme.
FreeAgent for Bulk payroll
The payroll feature in this application is modern and saves time. For small businesses and accountants in the UK, there is no need to import numbers from another application –when the payroll is run the books to accounts automatically get updated. This is a built-in feature and is available free of cost. It also enables businesses to:
Automatically generate payslips, P60s and P45s
Handles Employment Allowance
HMRC-compliant payroll software
Submit Real Time Information (RTI) directly to HMRC
Support for student loans, maternity and paternity pay
FreeAgent for IR35
FreeAgent's automated IR35 compliance function included the following features, available at no extra cost
Clients simply can spot IR35 projects by ticking a box
Calculate potential deemed payments ( helps accountants advise their clients on the amount of salary to be draw each month)
Month-by-month overview of deemed payments and how they are calculated
Save valuable time, while helping clients stay compliant
Revise clients' pay-slips to reflect the payment calculations and submit directly to HMRC
FreeAgent Pricing
It is a simple, fixed price accounting software for small businesses in the UK; starts with a 30-day free trial where no credit card required. It is available for a price of $20 per month which includes all the FreeAgent features along with customer support. Additionally, it also includes sales tax reporting and multi-currency invoicing. FreeAgent is totally unlimited and a business can have as many users, clients with no additional cost.
Key points to remember
FreeAgent accountant
DNS Accountants are a leading FreeAgent accountant in the UK. Small businesses interested in cloud based accounting software and contractor accounting can get in touch with us. We are a forward-looking firm, providing completely managed accounting solution including annual accounts and tax preparations, bank reconciliation, Construction Industry Scheme (CIS), creating invoices, credit control, cash flow analysis, payroll, management reports, and value added tax (VAT) filings. Our competent low cost services help small businesses with their accounting and taxation needs.
FreeAgent review and rating
According to a recent survey conducted in January 2017, FreeAgent received an overall rating of 8.48 out of 10. The survey concluded that FreeAgent is a great option for small businesses and freelancers in the UK who require invoice billable hours and expenses to their clients. It is very useful for non-accountants as FreeAgent avoids too much specific accounting terminology. The application is trouble-free to use for people even with minute understanding of bookkeeping. It is a great tool for providing estimates to prospective clients. It's easy to generate guesstimate, and convert them to invoices. Small businesses in the UK also get an option to set up an email template to go along with the estimates. It provides high-quality features while staying easy-to-use and without difficulty understandable to a non-accountant. The interface is insightful and the automated invoicing options are a real time-saver for many small businesses in the UK.
FreeAgent Login
In order to keep the data secure, we advise user to connect to the FreeAgent system through an authorised connection. Designed exclusively for small businesses and freelancers in the UK, FreeAgent enables businesses to stay on top of day-to-day bookkeeping, and ensures that users receive the best tax planning and business advice. FreeAgent keeps all the bookkeeping and billing data safe and secure. Small businesses can click here to login to their FreeAgent cloud account. New users can register for a free-account by clicking here
FreeAgent Support
According to a review by Mr. Richard Gough, "FreeAgent's customer support team is very impressed with their friendliness and responsiveness. They set a benchmark in customer support focusing a lot on customer satisfaction and great customer experience." FreeAgent has an effectual customer service team. The team can be contacted on 0800-288-8691 or e-mailed at: support@freeagent.com
FreeAgent Training
FreeAgent runs free training event in the UK around the year to enable businesses work effectively. These sessions include presentations on FreeAgent, tips and tricks for claiming and recording expenses; and member from FreeAgent are also available to answer any questions. DNS Accountants can help small-businesses and freelancers in the UK with training regarding bookkeeping, account management, payroll etc. Additional information such as FreeAgent mobile App, and FreeAgent API is available here.
DNS Accountants – the FreeAgent accountants
Do you own a small business or have ventured into a new business? Are you looking for a professional FreeAgent accountant nearby you? DNS Accountants, an award-winning accountancy practice is here to guide you better. Having its clientele across UK, DNS has earned a solid reputation in its niche and widely known as one of most trusted accountancy that specializes in offering best services for small businesses, start-ups, freelancers & contractors. Share your requirements with us and one of our expert FreeAgent accountants will contact you shortly.
HMRC Offices