EHIC - European Health Insurance Card
What is European Health Insurance Card (EHIC)
A valid European Health Insurance Card (EHIC) gives an individual the right to use state-provided healthcare during an impermanent stay in another European Economic Area (EEA) country or Switzerland. The EHIC covers the necessary medical treatment until an individual plans to return home. Through an EHIC, the treatment provided is similar in nature to what a resident will get in his home country, either at a reduced cost or, in most of the cases, for free. For example, in certain countries, patients are required to directly make a payment (a certain percentage) towards the cost of their state-provided treatment which is referred to as patient co-payment. If an individual receives treatment under such a healthcare system, the individual is expected to pay the same co-payment charge as a patient from that particular country.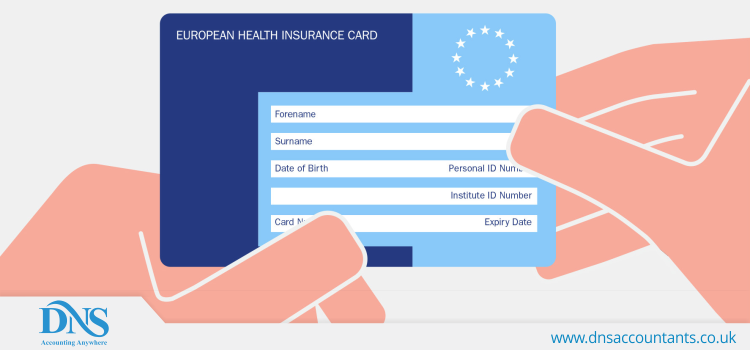 The EHIC also covers the cure of pre-existing health conditions and regular maternity care, provided the reason for the visit is not particularly to give birth or take treatment. The EHIC came into existence on 1 January 2006
Travellers must note that EHIC is not a substitute to travel insurance. EHIC will not include any private medical healthcare costs, such as, being flown back to the UK, mountain rescue in ski resorts, or lose or stolen property. Also, the European Health Insurance Card is not valid on cruises. For that reason, it is imperative to have both an EHIC and a legitimate private travel insurance policy in place before personal plans to travel. Nowadays, some insurers are adamant and make sure a traveller carries an EHIC when they are on the move
Travelling in EEA and Switzerland
The European Economic Area (EEA) is a free-trade region between the countries of the European Union (EU), Iceland, Liechtenstein, and Norway. The set of laws, on access to healthcare in the EEA, also apply in Switzerland. A European Health Insurance Card (EHIC) gives an individual the right to access healthcare at a reduced cost when he /she is travelling. It is imperative to note that the following European countries do not accept the EHIC. Hence, an individual must make sure that he / she has sufficient insurance before they travel
Monaco
San Marino
The Channel Islands, including Alderney, Guernsey, and Sark
The Vatican
The Isle of Man
Get the EHIC smartphone app
The European Commission has developed a functional multi-language app for EHIC – the app is freely available on Android, iPhone, as well as Windows smartphone. The app explains how to use the EHIC card in different countries within the EU. It summarises the costs, emergency numbers, treatments, and procedure for reimbursement within the country of travel
However, each EEA country has specific guidelines on how to access healthcare or claim refunds. Let's understand a few in brief:
European Health Insurance Card (EHIC) Contact Number
Austria – Emergency EHIC Helpline Number
The European Health Insurance Card (EHIC) enables an individual to receive medical care in Austria at a reduced cost (sometimes for free too). If an individual is not carrying his / her EHIC with them or have lost it, they can contact the Department of Health Overseas Healthcare Team at +44 191 218 1999 to get a Temporary Replacement Certificate. If an individual finds themselves in a state of emergency during their stay in Austria, they can dial 144 or 112
Other important numbers include:
112 – euro emergency
122 – fire department (feuerwehr)
133 – police (polizei)
144 – rescue (rettung)
Austria does not have a national health services (NHS) like the UK. As an alternative, their health services is controlled by region with regional authorities
Belgium – Emergency EHIC Helpline Number
In case of an emergency in Belgium, an individual can call 100 or 112 (or 114 hearing assisted). Calls made to these numbers are free of charge and can be made from any fixed-line or mobile phone. In urgent situation services, most doctors speak English, however, French or Dutch speaking assistants are also available
Some of the useful telephone numbers include:
100 – national fire service
101 – national police
105 – the Red Cross
02 648 40 14 – community assistance service helpline (available 24-hour for crisis and information service in English)
Bulgaria – Emergency EHIC Helpline Number
If individuals find themselves in a serious, critical situation, they should call 112. The number is free of charge and applicable in all Bulgarian territories
Croatia – Emergency EHIC Helpline Number
If individuals find themselves in a critical situation they can dial 112. Also, ambulance services are free in Croatia. In case of emergency, the following details need to be provided:
Name of the person
Nature of the incident
When and where the incident took place
Nature of help required (ambulance, fire etc.)
Other important phone numbers are:
194 – ambulance services
193 – fire brigade
192 – police
1987 – roadside help (this number can be used from foreign mobile phones: 00385 1 987)
195 – sea rescue
Cyprus – Emergency EHIC Helpline Number
Important numbers in Cyprus include:
1441 – air/sea rescue
1400 – hospital information
1401 – drugs, narcotics and poison emergencies
Czech Republic – Emergency EHIC Helpline Number
Emergency numbers in Czech Republic, apart from 112, include:
150 – fire brigade; 156 – municipal police; 158 – police
Denmark, including the Faroe Islands and Greenland
Apart from 112, other essential phone numbers include:
112 – police, ambulance and fire (European emergency number)
114 – local police
For injuries and sudden illness, helpline numbers include:
1813 – Copenhagen and the surrounding area
(+45) 7011 3131 – central Denmark
(+45) 7015 0300 – north Denmark
(+45) 7011 0707 – southern Denmark
(+45) 7015 0700 – Zealand
Estonia – Emergency EHIC Helpline Number
Important helpline numbers include:
112 – for emergencies including fire brigade and police
1220 – for medical advice
16363 – information line for the Estonian Health Insurance Fund
Finland – Emergency EHIC Helpline Number
In case of an emergency, following details need to be provided in Finland
Name of the person who needs assistance
What and where it happened
Is anyone else in danger?
Important contact numbers include:
112 – police and fire brigade
118 – for general information: finding local health centres or pharmacies
(0)9 736 166 – find dental services (9am to 9pm)
France, including Martinique and Guadeloupe
In case of an emergency, following details need to be provided in France
Name of the person who needs assistance
What and where it happened
Is anyone else in danger?
How to Apply for the EHIC:
In order to apply for an EHIC, the following details are required:
Address
CHI number (Scotland)
Date of birth
Full name
Health and Care number (Northern Ireland)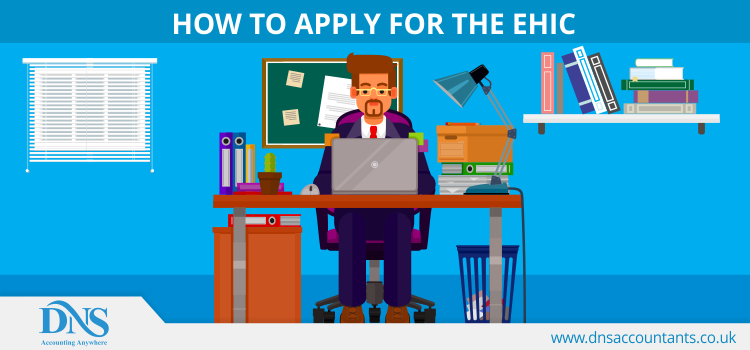 There are three ways to apply for EHIC
Apply at a Post Office – Individual can collect an application form and post it. This service offers the ease to complete the form and the charge is £2 per application form. Usually, it take 21 days to process the application

The form should be posted to:

NHS Business Services Authority European Health Insurance Card EHIC applications Bridge House 152 Pilgrim Street Newcastle Upon Tyne NE1 6SN

Over the Telephone – Individual can call NHSBSA automated EHIC Application Line on 0300-330-1350. There are no charges and the application should be processed within 10 days
Apply online – Individuals can apply online www.nhs.uk/ehic. There will be no charge for making an online application and the card is received within 7 working days
How do I renew the EHIC (European Health Insurance Card)?
If you already have an EHIC card, it is worth checking it is in date & not going to expire soon. In case it is going to expire soon, you can apply for a new card six months before your existing cards expires.
In order to renew EHIC, you need to visit EHIC website and from there you can make an online application. When applying online through EHIC official website, you may need to update some personal information before applying for renewal. Also, you need PIN number that can be found on your existing card.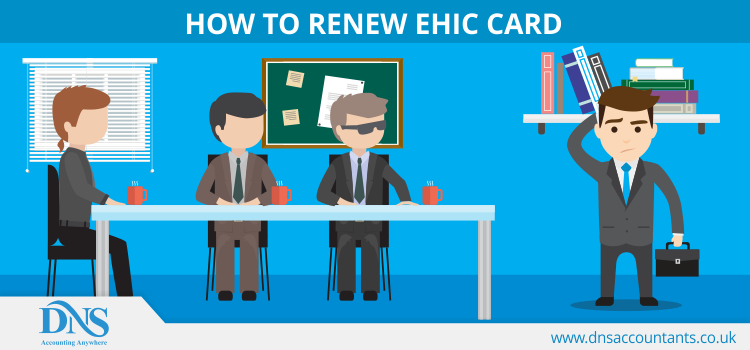 An EHIC card is not a replacement to travel insurance and required to be renewed in every 5 years.
It charges nothing to apply for renewal of your EHIC card but some third party websites may charge a fee for processing your application.
So, if you decide to do it yourself, make sure that you use only official website to process your application.
Renewing EHIC from overseas
In case you are living overseas, and collecting a UK State Pension or receiving other state benefits, you will require following a different process for renewal of an EHIC card. To renew an EHIC card from abroad, you must write to the Overseas Healthcare at below details:
Overseas Healthcare Team
Room MO601
Durham House
Washington
Tyne & Wear
Newcastle upon Tyne
NE38 7SF
How to replace a lost or stolen EHIC?
Have your EHIC cared is been missed or stolen? If so you must be looking for a new card.
In case you have lost your EHIC card or it has been stolen, it is possible to apply for a replacement of EHIC card online. Once you have applied, it may take around 7 to 10 days to arrive at your UK address.
In case you have some plans to travel and you don't have a card as it has been lost or stolen, then it's recommended to keep the Department for Work and Pensions Overseas Healthcare Team (DWP OHT) telephone number with you. However, it's the best if you can get a replacement of your stolen or lost EHIC card before you travel.
In case of replace a lost or stolen EHIC, you need to contact:
What if EHIC Card Lost or Stolen in Abroad?
If the card is missed by you while in abroad, you should apply for a Provisional Replacement Certificate (PRC) which will provide you the same cover as EHIC while you're in abroad.
To get a PRC, call:
phone: +44 (0)191 218 1999 (Monday to Friday, 8.00 am to 5.00 pm)
Claiming A Refund Using Your EHIC
In some nations, you may have to pay your medical bills during the treatment and then claim a refund later using your EHIC card. If so is the case, you must initiate the refund process at your end before you head back to home.
Also, it is better to keep all bill receipts and other important paperwork with you. You will need them while claiming a refund.
Learn more about claiming refund; see the information for the country you're visiting at the following link:
For further advice, contact the Overseas Healthcare Team at the Department of Work and Pensions:
phone: 0191 218 1999 (Monday to Friday, 8.00 am to 5.00 pm)
Overseas Healthcare Team Post Handling Site A Wolverhampton WV98 2DW.
DNS Accounting Services for Healthcare professionals
DNS Accountants, a pioneer accountancy firm in UK provides specialized accounting & bookkeeping services for medical professionals. If you're searching for an accountant near you to do your taxes or manage your bookkeeping requirements, please get in touch with our experts.
Click here for Review
---
(Overall Score 3.7 /5 Based on 1118 rating)
Trending pages

---
---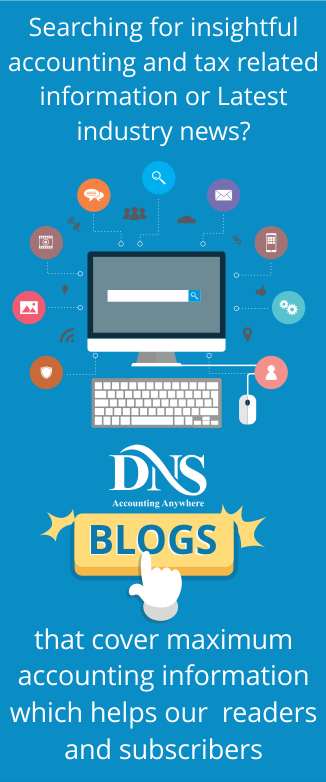 HMRC Offices