DBS Update Service - Types, How to Login, Eligibility for DBS Check, Cost, & Contact
What is DBS?
Disclosure and Barring Service (DBS), was formed in the year 2012 by merging the functions of the Criminal Records Bureau (CRB) and the Independent Safeguarding Authority (ISA). The services offered by DBS are applicable to England and Wales and its equivalent agencies are Disclosure Scotland in Scotland and Access Northern Ireland in Northern Ireland.
Criminal Records Bureau was launched by the Home Office of the United Kingdom in year 2002, for providing detailed reports of an applicant's criminal record history. The intention behind launching this service was to enable security checks of their potential recruits to ensure the safety of their existing staff and vulnerable groups like children and adults from any possible threat.
Every regular employer had to abide by the CRB checks and it was applicable throughout the length and breadth of the country. However, going through CRB checks for each and every successful recruit was not an easy process until 2010 and that's when CRB was launched online. Online access to CRB checks enabled employers to save lot of time at their end and they could take employment decisions quickly and efficiently.
Once the landscape changed in the year 2012, Disclosure and Barring Service was born and rest is history. With the launch of DBS checks, every regular employer becomes legally responsible for ensuring that their employees and successful recruits have completed the appropriate DBS checks, before they start with their respective roles. DBS enables organizations dealing with public, private or voluntary sectors, to make safer recruitment decisions by filtering the candidates who may be unsuitable for certain roles, especially those which involve children or vulnerable adults, and provides wider access through its Disclosure Service for England and Wales.
DBS launched their update service, called as DBS Update Service on 17th June 2013, which enabled individuals to keep their DBS certificates up-to-date and helped organizations in checking the criminal record by checking the DBS certificate of their successful recruits.
Type of DBS Disclosures?
There are 4 types of DBS Checks which are effective from 10th September 2012:
Basic Disclosure Check also called as Basic DBS Check.
Standard DBS Check
Enhanced DBS Check: This check does not include Barred List Check.
Enhanced DBS Check: This form of enhanced DBS check include Barred List Check.
Information Searched
Type of Criminal Record Check
Basic DBS Check
Standard DBS Check
Enhanced DBS Check
Enhanced DBS(incl. barred list check)
Unspent Convictions
Yes
Yes
Yes
Yes
Spent Convictions
No
Yes
Yes
Yes

Cautions, Warnings,

Reprimands

No
Yes
Yes
Yes
Other Relevant Police Info
No
No
Yes
Yes
Children or Adults Barred List
No
No
No
Yes
What is the Eligibility for Various DBS Checks?
Eligibility criteria are subject to the type of DBS check one want to opt for. For example, eligibility criteria for Enhanced DBS Check (including Barred List) are different from the eligibility criteria for Standard DBS Check.
Eligibility Criteria for Basic DBS Check:
A Basic Disclosure Check is available to anyone throughout UK, for any purpose.
Eligibility Criteria for Standard DBS Check:
Standard Disclosure Check is for the employers based in England and Wales and roles which are eligible for Enhanced DBS Check has to obtain Standard Level Check as well. Standard DBS Check is applicable for:
Workforce of Security Industry, Traffic Wardens, Veterinary Surgeons.
Workforce of Legal Profession i.e. Barristers, Solicitors, Legal Executive, Chartered Legal Executives etc.
Those who are working with National Healthcare Service and have to cater for patients like Maintenance Workers, Engineers, Catering Staff, Drivers, Cleaners, Administration etc.
Agencies/Services related to fostering.
Residential Family Centres or Children's Homes.
Agencies/Services related to adoption, including voluntary adoption services.
Eligibility Criteria for Enhanced DBS Check (Excluding Barred List):-
Enhanced Disclosure Check is for the employers based in England and Wales and is applicable for:
Workforce who work with vulnerable adults and children, which includes an adult care home, an adult detention care, those who are involved in teaching/training to vulnerable adults and children etc.
Members of peer support groups like rehabilitation centers.
Armed security guards working for a government department and to assess those who are responsible/involved in removing/transferring of weapons/ammunitions.
Staff working within the Gambling Commission.
Eligibility Criteria for Enhanced DBS Check (Including Barred List):-
Enhanced DBS Check including barred list is applicable only to those who are carrying out regulated activity and it contains same police national computer information (also called as PNC Information) and check of information which is held locally by the police forces as an enhanced level check but in addition to that, it will also check against the children's and/or adult's barred lists.
What is a Regulated Activity:
A regulated activity, is a term used to describe certain job functions carried out by an employee as described by DBS and is broken down in two separate groups: Regulated Activity with Children and Regulated Activity with Adults.
Regulated Activity in relation to Adults (Vulnerable Adults):
Workforce engaged in dealing with any of the following activities with an adult because of their age, illness or disability will be classified under regulated activity with adults, such as:
Workforce providing Personal Care to adults like assisting or helping them in carrying out their basic daily routine like eating, bathing, washing, dressing, drinking, oral care etc. It also includes workforce which is involved in training, instructing, supervising or offering advice to an adult, which is related to personal care.
Workforce providing/helping them with day to day assistance in household matters like managing a person's cash, payment of bills or assistance with general shopping.
Workforce assisting adults in conducting their personal affairs and in providing transportation and conveyance to them, which includes hospital porters, ambulance technicians, emergency care assistants etc.
Regulated Healthcare professional or those who are acting under the supervision of a regulated healthcare professional, like doctors, nurses etc. Health care roles includes:

Physical Care
Mental Care
Palliative Care
Non-medical procedures like cosmetic surgery, blood donations etc.
Administration of first-aid activity on behalf of an organization like First Aid given by Community First Responders will fall under regulated activity with adults.
However, staff involved in GP Surgeries or dental care is not classified as regulated activity and a standard DBS check would suffice for them.
Regulated Activity in relation to Children:-
Workforce involved with specific child-related roles: supervising, caring, teaching, providing therapy/treatment, training, instructing, moderating a public electronic communication service to be used by children etc falls under regulated activity with children.
In addition to above, workforce dealing with activity of children at specific places like educational institutions, nursery, children's hospital, detention care, children's care home, childcare premises and children home falls under regulated activity with children.
What is DBS Certificate and How Long Does A DBS Check Take?
Once an applicant applies to DBS for DBS Check by submitting required documents, DBS go through its own set of checks before it issue DBS Certificate to the applicant. Once check is completed, applicant will be issued DBS certificate, with following security features:
Crown Seal of DBS as watermark on the right side of the certificate, which is visible both on the surface and when it is help up to the light.
"Disclosure" word as background design, in a wave-like pattern across both sides of a certificate. The pattern changes color on reverse and it alternates between blue and green.
Ink and color of the paper changes its color when wet.
Once DBS Certificate is issued, it stands true only on the date it was issued and while there is no official expiry date for the same, it is recommended to renew it or to update it every 3 years or even sooner in case there has been a significant gap in your employment.
You can track the status/progress of your application using DBS Tracking Service; however DBS aims to complete 75% of all applications within 14 calendar days from receipt, 90% of all applications within 28 calendar days from receipt and 99% of all applications within 60 calendar days from receipt.
What is the DBS Update Service?
Disclosure and Barring Service (DBS) introduced DBS Update Service on 17th June 2013.
The DBS update service lets you keep your DBS certificates up to date online and allows employers to check online to see whether there are any changes to the certificate that you have shown them. The service costs £13, however it is free for volunteers.
To apply for DBS Update Service, you can apply for the same using your DBS Certificate Number within 19 days of the certificate being issued. DBS Update Service is available only for those who have received their DBS Certificates on or after 17th June 2013. Individuals holding certificates prior to this date cannot avail the update service.
With DBS Update Service, it becomes easy for the applicants to take their DBS Certificates with them from one role to the other, in case it is within same workforce who requires same level and type of DBS Checks, unless:
Your employer asks you to apply for a new certificate;
You are moving from one workforce to another, i.e. in case you were earlier working with child workforce but now you will be working with adult workforce.
You need to upgrade the type of DBS Check, i.e. from Standard DBS Check to Enhanced DBS Check.
Once you have updated your DBS Certificate online using DBS Update Service, your employer can check the status of your DBS Certificate using the same service. However, he needs to have your consent before he proceeds with the same. In order to do the status check of your DBS Certificate, your employer needs to have the following:
Your consent, in written or verbal form.
Your identity and to ensure that the name on the DBS Certificate matches the one in the identity submitted by you.
Your DBS Certificate Number, your name and date of birth.
Compliance with DBS Code of Practice.
To ensure right checks were carried out for a particular type of workforce.
How do I Apply for DBS Check?
The ways to request for a DBS check depends on how many checks you do a year.
If you do:
Step by Step process to complete an application for a check
First step towards a performing a check is to ask DBS or your umbrella body for an application form.
Once you get the application for, provide the form to the applicant to fill in.
The applicant is required to completely fill the form and give it back to you along with >documents proving their identity.
You are required to send the form to DBS or your umbrella body.
DBS will perform a check and send a certificate to the applicant. You must ask the applicant to show you the certificate so you can check it's genuine.
How much it costs to perform a DBS Check?
If you are a volunteer, Checks are free for you. If not, depending upon the type of check you want, below are the pricing for check:
| | |
| --- | --- |
| Type of check | Cost |
| Standard | £26 |
| Enhanced | £44 |
| Enhanced with barred lists | £44 |
How do I Login to access the DBS Update Service?
You can access DBS Update Service online at https://www.gov.uk/dbs-update-service.
Just enter your application form or DBS Certificate number, name, date of birth and address and pay the subscription fee securely from your account. When your subscription is confirmed you then start to see the benefits of this new service
What are the Advantages and Downsides of DBS Update Service?
There are various advantages of DBS Update Service, which are as below:-
It allows you to know what you need to disclose to an employer.
You can take your DBS Certificate from one role to another, in case it falls under same level of DBS Check and same type of workforce.
You can view the list of those who have checked your certificate.
You spend less time in filling up the forms and thus it helps you in switching from one role to another faster.
It gives you the option to add or remove your certificate.
You can view your details at any point of time.
Employer can check if anything has changed since the certificate was issued.
However, no system is without its downsides and DBS Update Service is no exception. Downsides of DBS Update Service include:
The onus for covering the cost of the Update Service lies with the applicant, rather than the employer.
You can apply for a DBS check only after applying for a particular job and hence you can't plan for it in advance.
It is up to the individual to disclose his criminal conviction information.
DBS Checks are more of sector based i.e. whether you are applying with either children or vulnerable adults or both.
There is a possibility that DBS disclosure is requested at a much earlier stage of the recruitment process.
In case you have any query related to DBS Checks, you can contact DBS Helpline.
How do I Contact DBS Update Service?
---
DBS disclosure service
DBS customer services
PO Box 3961
Royal Wootton Bassett
SN4 4HF
---
DBS certificate disputes
Contact us if you think your DBS certificate is wrong. This may include incorrect information about you such as your personal details, incorrect conviction information or other discrepancies.
PO Box 165
Liverpool
L69 3JD
The phone line for certificate disputes is open 9am to 5pm, Monday to Friday only.
---
Sensitive applications
Transgender applicants who do not wish to disclose their personal identity can email at below given ID or write to DBS via post:
Sensitive applications team
Customer services
PO Box 165
Liverpool
L69 3JD
---
DBS barring
DBS barring
PO Box 3963
Royal Wootton Bassett
SN4 4HH
You can also use Webchat on DBS online services to contact us about any general enquiries.
---
FOI requests
If you wish to submit a new request under the Freedom of Information Act please contact the DBS.
DBS Freedom of Information Officer
Policy Department
PO Box 165
Liverpool
L69 3JD
---
DBS legal services
DBS legal services
Stephenson House
Alderman Best Way
Darlington
DL1 4WB
Address to be used for the service of legal documents.
FAQs
Can I apply for a DBS check as an individual?
If you are an individual or the self-employed, you cannot apply for a DBS certificate of your own criminal record, as you cannot ask an exempted question of yourselves.
Options available are:
As a self-employed person if you are eligible for a DBS check, you can ask the organisation or bodies that wishes to contract their services to apply for your DBScheck
If you are an individuals, you can get a basic check from Disclosure Scotland which provides details of any 'unspent' convictions
Can DBS Access Criminal Records Held Overseas?
No, the DBS can't access criminal records held overseas. Thus DBS check may not provide a full view of an applicant's criminal record in case they have lived outside UK.
How Can I Track DBS Check Application?
The DBS provides a free, online tracking service that allows you to follow the progress of either of these types of application:
You will need:
an application form submitted to the DBS
an application form reference number
the date of birth of the applicant
Tracking multiple applications
You will need to provide the
registered body number
countersignatory number
countersignatory's date of birth
Click here for Review
---
(Overall Score 3.7 /5 Based on 1112 rating)
Trending pages

---
---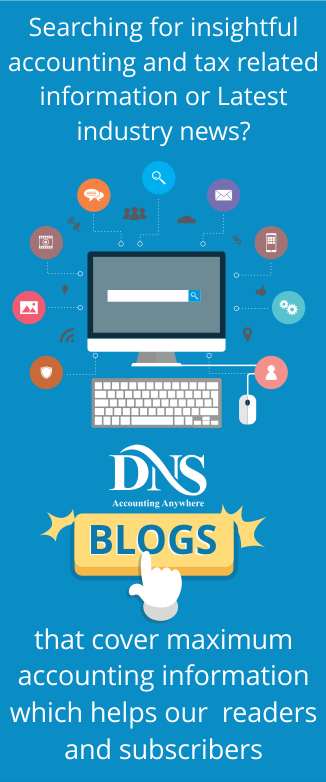 HMRC Offices