Check the MOT Test Due Date, status & History of Vehicles
Cars over three years old must by law pass a yearly MOT test to show they are roadworthy. Even if you have your car serviced and maintained regularly and the vehicle is in perfect condition, the law states that you still need to ensure it passes its annual MOT test before due date.
The name MOT stands for Ministry of Transport, a now defunct government ministry that first introduced the vehicle safety test in 1960. The test was initially introduced as a basic safety test for a vehicle that turned 10 years old. To increase safety, this was gradually reduced to the current 3-year ruling. When introduced, the test focused on a car's brakes, steering and lights, yet over the past few decades the test has evolved into a comprehensive minimum safety test, covering over twenty separate areas of every vehicle checked.
The MOT is a mandatory requirement for vehicles older than 3 years under the UK Ministry of Transportation law . Without this MOT 'pass' certificate, it is impossible to renew or obtain the vehicle's road tax. In addition, it also invalidates the motor insurance cover on your vehicle . importantly, the annual MOT Test is designed to ensure that your vehicle is safe and roadworthy. However, more importantly, this mandateaims to protect vehicle owners and other road users. This thereby becomes a driver's responsibility to ensure that their vehicle has an MOT test every 12 months with any additional maintenance or repairs - so that it passes.
What is your Vehicle's MoT Status and History?
Whether you are considering buying a used vehicle and want to check on its history or you simply want to confirm on the expiry date on your current MOT. The status and history of the car's MOT in an integral part of the vehicle's maintenance cycle. This information provides valuable insight to how the car has been maintained throughout its current and previous ownership.
A new website by the government lets user's search MOT status and history of your vehicle plus other details for free. A vehicle can be searched by make and model or registration number. Some additional information available on your vehicle are:
MOT test date
Previous MOT test results
Current MOT status
MOT due date
Refusal notes
Advisory notes
Road tax renewal date
This information could prove crucial while deciding to buy a used vehicle. Additionally, this service will be useful for MOT testers and their customers when checking MOT expiry dates. One of the pain points for testers is customers who bring in their vehicles too early. The frustration for the tester is to turn the customer away, but not before leaving him to abort the test and log off. If a person is importing a vehicle , then there are some other sets of rules that needs to be followed.
Booking an MOT Test of Vehicle
In order to successfully complete your vehicle's MOT test, you must use the services of an approved MOT test centre. Timing is crucial, and it's advisable to book your test more than a month before the MOT's due. Remember that only centres showing the blue sign with 3 white triangles are authorised to carry out your MOT. Additionally, there are various authorised test centres that allow you to book a test online.
Details Required for Successful Booking of MOT Test
The vehicle registration number
The last four digits of the chassis number
A debit or credit card while making the online payment
Note: Your vehicle must meet a certain standard of safety and drivability, otherwise you may be fined. If your vehicle has failed, you'll be given a 'refusal of an MOT certificate' and it will be logged on the MOT database;in which case you will be mandated to drive it to a pre-arranged test or repairs centre.
How much Does MOT Test Cost?
MOT test prices vary by company and are dependent on the type of vehicle you own. For a car MOT, test centres can only charge up to the official Driver and Vehicle Standards Agency (DVSA)a maximum fee of £54.85. No Additional VAT applicable over structured fee.
| Class | Vehicle type | Age first MOT needed (years) | Maximum MOT fee |
| --- | --- | --- | --- |
| 1 | Motorcycle (engine size up to 200cc) | 3 | £29.65 |
| 1 | Motorcycle with sidecar (engine size up to 200cc) | 3 | £37.80 |
| 2 | Motorcycle (engine size over 200cc) | 3 | £29.65 |
| 2 | Motorcycle with sidecar (engine size over 200cc) | 3 | £37.80 |
| 3 | 3-wheeled vehicles (up to 450kg unladen weight) | 3 | £37.80 |
| 4 | 3-wheeled vehicles (over 450kg unladen weight) | 3 | £54.85 |
| 4 | Cars (up to 8 passenger seats) | 3 | £54.85 |
| 4 | Motor caravans | 3 | £54.85 |
| 4 | Quads (max unladen weight 400kg - for goods vehicles 550kg and max net power of 15kw) | 3 | £54.85 |
| 4 | Dual purpose vehicles | 3 | £54.85 |
| 4 | Private hire and public service vehicles (up to 8 seats) | 3 | £54.85 |
| 4 | Ambulances and taxis | 1 | £54.85 |
| 4 | Private passenger vehicles and ambulances (9 to 12 passenger seats) | 1 | £57.30 |
| 4 | Goods vehicles (up to 3,000kg design gross weight) | 3 | £54.85 |
| 4A | Class 4 vehicles (9 to 12 passenger seats) with a seat belt installation check | na | £64 |
| 5 | Private passenger vehicles and ambulances (13 to 16 passenger seats) | 1 | £59.55 |
| 5 | Private passenger vehicles and ambulances (more than 16 passenger seats) | 1 | £80.65 |
| 5 | Playbuses | 1 | £80.65 |
| 5A | Class 5 vehicles (13 to 16 passenger seats) with a seatbelt installation check | N/A | £80.50 |
| 5A | Class 5 vehicles (more than 16 passenger seats) with a seatbelt installation check | N/A | £124.50 |
| 7 | Goods vehicles (over 3,000kg up to 3,500kg design gross weight) | 3 | £58.60 |
How much Tax Applicable?
Every vehicle that is declared fit for the road needs a Tax Disc. This tax disc will need to be renewed annually to pay for your MOT. Vehicle tax will vary , and it depends on factors such as, the age of your vehicle, CO2 emissions, and engine size. Your vehicle will be given a tax band, and you can then buy tax for either 12 months or for some bands 6 months.
To tax your vehicle, you will need the following:
A completed V11 reminder or V10
Your registration certificate, V5C, or New Keeper section in case of a V10,
A completed V62 if you don't have a registration certificate
An MOT test certificate
Insurance that covers you against third part claims for death or injury and damage to property caused by using the vehicle.
The payment for vehicle tax.
Tips To Successfully Pass An MOT Test?
The MOT technician will thoroughly inspect over twenty areas of your vehicle to make sure it meets the minimum safety levels, stated by law.Some of the checks are pretty basic and can be done without the help of a professional mechanic. We have listed some that you should consider doing on your own:
1. Vehicle Identification Number
All cars built after 1 August 1980 will be subject to a Vehicle Identification number check. VINs are usually stamped into the bodywork under the bonnet, in the floor next to a sill, or they may be on a plate under the bonnet. There may be more than one VIN plate mounted on the vehicle, but either way the number must be clear and untampered with.
2. Registrationplate
Registration plates must be present, secure, and the correct colour for their position; which is white with black letter/digits on the front, and yellow with black n the rear if the vehicle was manufactured after January 1973. The backgrounds must be plain, although 3D style numbers/letters with grey edging are acceptable. Cracks, delamination, or fading, may all be reasons for failure, as will the plates being too dirty, as they must be fully legible from around 20 meters. The spacing of the numbers and letters will also be checked, as will their style, so attempted at personalisation will fail.
3. Headlights and Sidelights
The MOT test checks the condition, operation, security and colour of your vehicles headlights. The test will also check to see if the headlamp aim is correct. For most vehicles, a functioning lighting system is a pretty basic requirement, so the first lamps to be examined are the sidelights or daytime running lights (DRLs)
These lights must be operable from a switch, the presence of which will be checked. This has, to be in reach of the driving position, secure and functioning correctly. Once the lights are turned on, they must light together without excessive delay, and promptly switch between main and dip setting.
4. Steering and suspension
The MOT test checks the steering and suspension components for wear and tear and general condition; Get the wheel alignment done before to see that the operation is correct. One way to check your suspension is to apply your weight to each corner of the car then quickly releasing it. The corner of the car should quickly return to its original position. If it bounces more than twice, this could mean the shock absorbers are faulty and need to be checked.
5. Wipersandwasherbottle
The MOT the tester will also check your vehicle's wipers and washers to ensure that they operate properly and give the driver a clear view of the road.
6. Windscreen
The MOT tester will check your vehicle's windscreen for any chips or cracks. The maximum damage size allowable in the drivers' line of vision is 10mm or 40mm in the rest of the area cleaned by the wiper blades.
7. Horn
The vehicle's horn will be tested and will cover the functioning of its operation for effectiveness and suitability.
8. Seatbelts
During the MOT test all seatbelts including those in the rear of the vehicle are checked for type, condition, correct operation and security and that all compulsory seatbelts are in place.Check whether the driver's seat adjusts forwards and backwards and inspect the full length of the seatbelt for any damage.
9. Tyres
During the MOT test all four tyres will be checked to see whether they have at least the minimum legal tread depth of 1.6mm, or they'll be marked as an MOT 'fail'. Check for any damage such as splits in the tread, bulges or cuts in the sidewalls. Also check the tyre pressure and increase it at a petrol station if necessary.
10. Brakes
All the internal checks revolve around the brake pedal. One of the primary MOT test is the efficiency of the vehicle's braking performance, condition and operation. If the car has ABS fitted, the warning light will be checked. Vehicles are tested on a roller brake tester for real world simulations.
After the MOT Test of Vehicle
Your vehicle can either pass or fail the MOT test.
MOT Test Pass Results
It your vehicle passes the MOT test, you will get an VT20 also known as the MOT pass certificate from the test centres confirming that your vehicle meets the minimum acceptable environmental and road safety standards required by law. In addition, these results will also be recorded on the MOT test result database. The certificate will also mention details of your vehicle like the mileage recorded at the current and previous 3 test passes. If there are any corrections to the mileage, report this to the MOT centre with the latest reading within 7 days. A replacement certificate will be issued.
MOT Test Fail Results
If your vehicle fails the MOT test, the test centre will give you a VT3O Certificate also known as a Refusal of an MOT Test Certificate showing the reasons for the fail.You can appeal the test results if you think they are wrong. If you are satisfied with the results, the same will be recorded in the MOT check list, together with a note about areas that may need attention if the car is put through a future MOT Tests – these are called 'advisories'.
NOTE: It is illegal to drive a car that has failed its MOT.Not having a valid MOT automatically invalidates your motor insurance.
If there are still a few days remaining on your existing MOT certificate you can drive your vehicle away. However, when your MOT expires you need to take your car along with the advisories to a garage to have the failed defects fixed. Also remember to quickly book a pre-arranged MOT Test appointment.
NOTE: If your vehicle is found to be below or not meet the road worthiness standards you can be fined up to £2,500, be banned from driving and get 3 penalty points for driving a vehicle in a dangerous condition.
How Long Before A Next MOT Retest?
Luckily there is no time limit by when you needto get your car repaired and re-tested. However, whenever you take your car for a retest, you will have to pay the full fee for MOT retest; unless you bring the car in for retest the very next working day or leave your car at the testing centre for further repairs. This condition only applies for on one or more of these items:
Access panels
Battery
Bonnet
Boot lid
Brake pedal ant-slip
Break glass hammer (class 5 vehicles only)
Doors (including hinges, catches and pillars)
Door open warning device (class 5 vehicles only)
Drop sides
Electrical wiring
Emergency exits and signs (class 5 vehicles only)
Entrance door remote control (class 5 vehicles only)
Entrance/exit steps (class 5 vehicles only)
Fuel filler cap
Headlamp cleaning or levelling devices (that doesn't need a headlamp aim check)
Horn
Lamps (excluding headlamp aim)
Loading door
Main beam 'tell-tale'
Mirrors
Rear reflectors
Registration plates
Seatbelts (but not anchorages), seatbelt load limiter and seatbelt pre-tensioner
Seats
Sharp edges or projections
Stairs (class 5 vehicles only)
Steering wheel
Tailboard
Tailgate
Trailer electrical sockets
Tow bars (excluding body around anchorage points)
Tyre pressure monitoring system
Vehicle identification number (vin)
Windscreen glass, wipers and washers
Wheels and tyres (excluding motorcycles and motorcycles with sidecar)
NOTE: If in case you take your vehicle for a retest within 10-day from the first MOT test failure, you will only need a partial test. Under this condition only a partial MOT retest fee would be charged. For all other cases a full retest would apply, and you would have to pay for the full MOT test.
Appealing an MOT Test Result?
A lesser known fact is that you can appeal against an MOT tests results.It's important to report all claims to the DVSA as soon as possible. Under the circumstances, you can either appeal against a pass test or a fail test. Your vehicle may havepassed the test, however, subsequently you found issues, or the reasons stated on the MOT certificate were invalid or inaccurate. Depending on your specific reasons your case will be handled differently.
Appealing a Passed MOT Test Result?
Your vehicle passed the test, but you weren't happy with the test results. Perhaps you noticed a component that shouldn't have passed the MOT, or you had some parts installed that have started to corrode. If you are complaining of any of these issues, then you should contact DVSA. For any corrosion related issues, you have up to 3 months to make an appeal. For any other issues, you must appeal must be within 28 days from the MOT test. Simply fill in the complaint form and send it to DVSA. DVSA will get in touch with you within 5 business days to discuss the complaint.
If after your discussion, DVSA decides to recheck your vehicle, you will need to make an appointment with the respective MOT checking centre. Post the inspection test, DVSA will send you a report detailing any vehicle failures. You will not be charged anything for the inspection test.
Appealing A Failed MOT Test Result?
If you are confident that components on your vehicles that failed should have ideally passed the test, then you can appeal to the DVSA within 14 days. Unlike an appeal for a passed MOT, an appeal for a failed test will be charged; and at times it can cost the same as the initial test. However, if the claim comes back in your favour, a full reimbursement will be paid to the appellant.
NOTE: DVSA will not entertain any appeals for components that are easily replaced, like lights, windshield wipers, tyres etc.
Do not replace any components that you are appealing against. If you got work done on your vehicle and parts that were mentioned in the failure report were swapped, will result in annulment of your appeal.
NOTE: All information on appeals and how to contact DVSA is also available on the reverse of the VT20 pass or VT30 failure certificate.
Getting a Replacement MOT Certificate
If you misplace your MOT certificate, you can obtain the original from the testing station that issues the certificate in the first place. The fee for obtaining the replacement certificate is £10. This service is also available at other MOT testing stations, in case you cannot access the garage or is closed for the day or closed indefinitely.
The DVSA keeps an electronic copy of all MOT certificates conducted. For a soft copy of your MOT certificate, you can write to the DVSA. The MOT certificate contains vital information about the car including the expiry date of the MOT certificate. If for any reason you feel that your certificate is not genuine, you can check the status of the certificate online.
Vehicles Exempt from MOT
There are certain exceptions when it comes to getting an MOT for your vehicle. Any car or motorcycle made before 1960 will be MOT exempt. This includes various classic cars and collector's items. It your vehicles falls in this category, you will no longer have to worry a roadworthiness examination ever again. Additionally, the Ministry of Transportation has made a MOT Tax exemption for goods vehicles powered by electricity and for tractors. For a comprehensive list of vehicles exempt from the yearly MOT download form V112 . Fill in the complete form if your vehicle is on the exempt list in order totax it.
For lorries, Buses and Trailers you need to get a annual vehicle test , instead of the mandatory MOT.
Click here for Review
---
(Overall Score 5.0 /5 Based on 5 rating)
Trending pages

---
---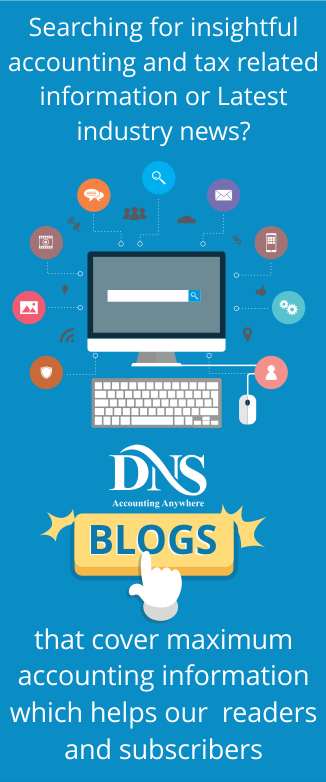 HMRC Offices