What are 0330 Number?
A 0330 starting number is a special landline phone number that is used by businesses and organisations. The codes before a number generally have some meaning pertaining to the caller's location, the tariff rates used for the calls or maybe the types of organisations that utilise the given numbers to render their services.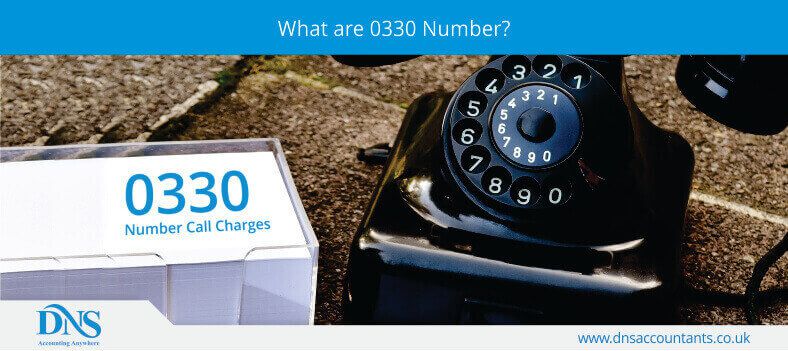 The calls to these numbers will almost be the same as calling numbers starting with 01 and 02. There are many mobile companies that provide the calling costs to these numbers under their inclusive offers. When the freephone initiatives we taken by the telecom service providers, the initial call charging which were at the national rate or local rate did not have much difference as compared to the standard local and national calling.
The changes in telecom regulations led to a huge increase in the calling costs of numbers with special area codes. Amidst this upheaval, Ofcom decided to reduce the additional costs incurred by its users and started levying the same charge of calling costs worldwide for some numbers. This meant that organisations could start their own toll free numbers again and not force their users into paying an extra premium for every call.
What is the charge for 0330 numbers?
The cost to call a number beginning with 0330 is same as the cost of calling a landline number of home or business type. Calling 0330 numbers cost you like calling any other number starting with 01 or 02 and the rates are same for all. If you have some sort of discounts for your landline phone numbers, then you can call 0330 numbers using the same offers. It is justified that such kind of offers are not shunned when they are used to call 0330 or 01 or 02 numbers.
Tesco mobile charges 25p per minute for calling these numbers. Virgin Mobiles charge 26p per minute to make a call to any of the 0330 beginning numbers. The costs for calling a 0330 number from Asda mobile consumer's number is 8p per minute. Vodafone charges its users 30p per minute whereas EE Limited gives it close competition by charging the same rate.
The Tesco Mobiles and O2 mobiles charge 25p per minute and 35 p per minute respectively. BT mobiles charge 12 p per minute, whereas Sky mobiles charge 9.5 p per minute. The Three Mobile is the most competent and successful mobile network in the UK for its reduced call charging, and it costs just 3p per minute for its users.
For GiffGaff mobiles, you will be paying 10 p per minute for every call after your offers end, if you have any. Delight Mobile gives a close competition to Three Mobile by offering a 3 p per minute plan to 0330 numbers and many other international numbers. The lower the costs the more the company is appreciated and once the brand of the company becomes famous, people will start opting for them more and the increase in sales is evident.
Virgin Media lets you call these special non-geographical numbers from anywhere at just 12 p per minute. These are landline phones. The 0330 are not like other freephone numbers. If there is a time set by your network service provider when the calling costs are less or minimal, the 0330 numbers will also follow the calling charges that are levied as to other numbers.
For example, if your telecom provider says all calls between 10 p to 12 am in the night are going to be charged a certain basic amount that will not change with use or time, the same costs, say x p per minute, will be levied on any calls you make to the 0330 numbers.
Significance of 0330 numbers – Who Uses 0330 Numbers?
These are mainly used by business organisations to render their users with a single point of communication service, no matter where they are calling from or where the call is placed to. This enables people to not pay a levied charge on international calls and hesitate less for customer care services, service complaints, feedback calls or any other important business strategies.
The numbers that occupied the 03 series were discontinued or renumbered into some other codes, clearing up the entire 03 series for cheap rates of landline calling even to international phones. The rates are the same as any other standard landline you have at your home. They are usually used by charities or other organisations who want to ensure that their callers can call without any calling charge.
No single individual or firm takes such numbers, they are basically for group partnerships or independent organisations that want to give out a toll-free form of communication to encourage users to both approach them and feel good to do so.
Are 0330 numbers free to call?
They can be called with no extra charge levied on your normal phone rates. The calling costs of 0330 numbers are like those levied on the 08 numbers, they have their own pros and cons to go with their reduced calling charges. If your phone's call charges can make calls to landlines without any particularly exclusive offers at a less rate, then you do not need the calling cost of 03 numbers.
Although, no offer is forever like that and soon when the offer ends, you will need to make sustainable calls to 03 numbers. And they are definitely not free. Likewise, calls made to UK numbers starting with 03 are not at all free. Truth be told, the cost of calling 0330 numbers, provided by many of the telecom service providers that deal with their distribution, is same like that of calling a standard landline number.