V62 form is used to apply for vehicle registration certificate (V5C). You can download V62 form offline by clicking on the button given below. This form is used to get V5C when you have purchased a new car and have not received V5C within 4 weeks, or you have lost, damaged, stolen previously held V5C. However, if you have category A or category B vehicles, then you will not receive any vehicle certifications and such vehicles should be kept off the road.
Category AVehicles that have received extensive damage due to some major mishap like floods, fire, major accident and cannot be reused or salvaged are included in this category. Such vehicles have all the parts completely destroyed and hence cannot be driven on road. Such vehicles are only to be handled by the Authorised Treatment Facility (ATF). They will completely destroy the vehicle and a Certificate of Destruction will be given to DVLA notifying that the vehicle has been completely destroyed.
Category B Unlike Category A vehicles, the parts of these vehicles can be used provided the body cover is completely removed. Such vehicles are also only handled by the ATF. The insurance companies do write this off completely on their books as this vehicle cannot be driven or used for resale.
Download V62 Form
How to fill V62 Form?
There are a total of 5 sections which needs to be filled accurately in order to successfully receive V5C from DVLA. Also note that it has to be filled in CAPITAL LETTERS WITH BLACK INK.
Section 1
It requires the vehicle details for which V5C is sought. You need the vehicle registration number which is a seven digit number where the first two digits are alphabet representing DVLA's memory tag, third and fourth digits are numeric representing the age and fifth, sixth and seventh digits are random alphabets.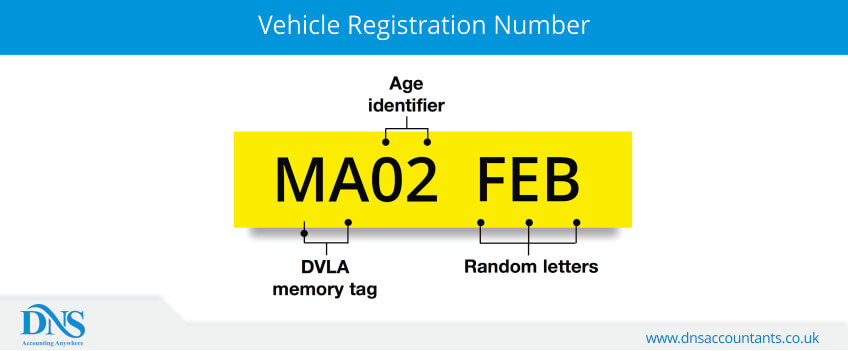 Here MA represents the area Manchester and 02 represents the age identifier (from March 2002 till August 2002). Additional information required are make, model, colour of the vehicle and VIN number.
Section 2
This section requires the details of the owner of the vehicle be it an individual or an organization. If the vehicle is registered under a company's name then it has to give the DVLA Fleet number (for UK) or the DVA Fleet number (for Northern Ireland). Other details required are contact address and driving license number.
Section 3
Tick the correct option out of the three given choices as to why you require V5C – bought the vehicle and have not received V5C yet; it got stolen, lost or damaged; or tick the last option for any other reason.
Section 4
This is regarding the payment option. Tick the first box if you have enclosed £25 along with the form. This amount should not be in cash and should only be sent as cheques or postal order. You can also decide not to pay any fee which is dependent upon certain conditions – if your V5C was destroyed by insurance company or the previous owner of the car did not inform DVLA about the change of ownership of the car.
Section 5
Give the mileage of the car, date, postcode and signature of the person who owns the vehicle and needs V5C.
Where to send V62 offline?
You can send this completed form along with cheque or postal order to
Address (for both UK and Northern Ireland)
DVLA
Swansea
SA99 1DD
Contact Number
0300 790 6802