Seven Ways the Innocent Contractor Can Avoid the IR35 Trap in 2013
1. Behave like a contractor in business
What I mean is this: please do not use a staff pass or attend staff dinners or staff functions, for instance at Christmas time. Although as a responsible contractor you will treat your client's needs as top priority and obviously work hard to meet their goals, keep your hours of work flexible which, incidentally, should not be dependent on the client's authorisation. Finally, remember not to be on your client's organisational chart.
Ensure that you have a website and business card like any other business. Maybe even use a virtual office, which could also act like your secretary. Ensure you have printed letterheads and a brochure. All this can make your case stronger if you come under investigation.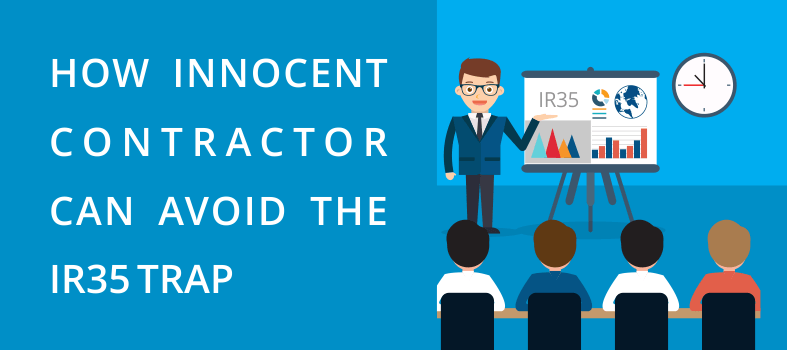 2. Do not stop and start work without a change of contract
Do what you are meant or supposed to do as per your contract, but please do not stop or start work frequently moving to different areas until this has been written into your contract.
3. You should have the right of substitution
Make sure that your contract provides "a right of substitution" clause. Ensure it suggests that you have at your disposal a team of people to work on the project. Your team can work remotely or from home, but if you can show HMRC that a team was working on the project rather than just you, it will benefit you greatly. Please ensure that your right to substitution is not conditional. You may not have the right of assignment as a consequence, but this is normal in such contracts.
4. No named individual should be mentioned on the contract
Be sure that when you sign a contract the name of the consultant is not mentioned in any schedule or on the contract itself as this can go against the contractor in the long run.
5. Make sure your contract is reviewed by an insurance company and take advantage of tax investigation insurance
We cannot forecast ahead in uncertainty but we can take steps to protect ourselves. Many of us take out contents insurance while still making sure that our homes are secure: two or three locks on the doors, window locks and timed lighting, dog?barking door bells and all the rest. Most of us figure that as we can never be sure that a burglar won't find a way in; an accidental fire break out; a pipe burst or a washing machine flood, it is wise to insure our contents against such eventualities.
6. Your contract should not prohibit you from working somewhere else
I suggest that you have more than one contract running simultaneously and take on small jobs such as website and ecommerce design or small systems projects, as this will add more weight to your case of genuine self employment.
7. Employ a good accountant, a specialist in the field, and do not opt for the cheapest
Finally and most importantly, employ a decent accountant, one who is a specialist in the field, this is the key to your success in contracting. Select an accountant who is approachable, one who will advise you straight away on the telephone on 95 percent of issues on the same day. The accountant you select should have more than five years experience in IR35.
I warn you against employing a bookkeeper or unqualified account, as this is akin to allowing a General Practitioner or nurse to carry out major surgery. Selecting an accountant on the basis of fees may not offer you the breadth of experience and level of protection you require, so my advice is to select the right accountant regardless. A qualified and experienced accountant is one of the most important factors of your success in contracting.