Whether you are a regular visitor or you are a making a sudden trip to London. Avail the benefit of Oyster card for transportation in London. It is the smart choice for availing all benefit of the public transport network in London. . That means, romancing around the city London has become hassle free.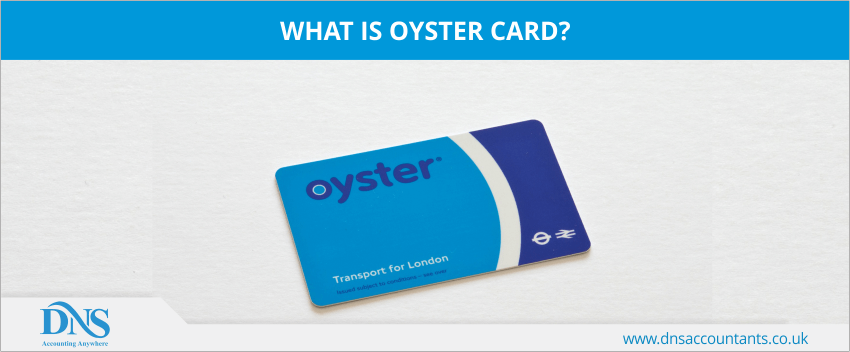 The Oyster card is a type of electronic ticket utilized on local transport in Greater London in the United Kingdom. It is encouraged by Transport for London and is useable on transportation across London including London Underground, London Busses, the Docklands Light Railway (DLR), London Overground, Tramlink. It is one of the most preferred smart card for transportation among the working class (be it a freelancer or small business owner ) You can also avail some cruise services, and most National Rail benefits within the London fare zones. Therefore, it is very essential companion while travelling.
What is Oyster card?
But travellers often get perplexed when they realize they have lost their protected oyster card or somehow it is stolen and has few significant days travel left behind on a season ticket or has some credit on it. Then let us assure you, the amount can be transferred to another Oyster card. So just relax!!
Now here we discuss how the credit can be transferred from stolen oyster card to new but existing new one.
If you have more than one Oyster account you can also transfer the credit online from the stolen account to existing one.
Frist you need to Sign in to your account
Then you need to select your lost or stolen Oyster card
Click on 'report card lost, stolen or failed' and select the 'Transfer my products to another Oyster card' option and follow the instructions
The moment you are done, your stolen card will be blocked and mind that, you won't be able to utilize it further. It cannot be transferred if you've got a Bus & Tram Pass, a Gold Card or National Railcard rebate. Instead of that you can get a replacement by post.
Replacing Oyster Cards for Transportation in London through Post
You can also submit report about your Oyster card as misplaced or stolen on the web. The card will be blocked so nobody else can utilize it and post you a substitution. Oyster card is important as it helps in minimizing your travel expense.
Usually it takes more than five working days to deliver replacement. When it's confirmed that you are the card owner and the particular stolen card is yours, after that you need to submit a receipts or tickets to prove that you suppose to get refund for any travel you made from 2 months.
This new Oyster card features with any Travelcard like Bus and Tram Pass and pay as you go to credit that remained on your lost card or stolen one. In case you have any balance in your lost or stolen one, means Bus and Tram discount and Bus and Tram pass, it can be transferred the into new one and you get the same discount that you supposed to get from old one. If you get the travel card you can avail all travel discount through this new.
On the off chance that your Oyster card is not working when you touch it on a yellow coloured card reader, it might be defective. You'll have to get another Oyster card and add some cash as you go credit, after that you sign in to your contactless and Oyster record, or call Customer Services, to get any tickets as well as pay as you credit on the defective card to be exchanged to the updated one. In the event that you had a concession on your defective Oyster card, you should take it to a Tube station to get it reset. You'll additionally need to bring discounted photocard with you.
Oyster cards, pay as you go and tickets
You can revive your refund if you no longer want
Unused pay as you go credit
The residual value on a ticket.
Your Oyster card will be blocked when you apply for a refund and you won't get chance to utilize it once again. On the off chance that there was a balance on your card, it will be discounted as well.
On the off chance that you have a contactless and Oyster account and have included the details of your Oyster card to it, you can apply online for refund. When you need for a season ticket discount, you have to discover what amount is due, depending upon what you have already and what extent you utilized it for. You have to figure out the distinction between the value you paid and the price of a ticket(s) for the duration you truly voyaged. This implies the sum that you will get back will not generally be in percentage to the price of season ticket.
In the event that season ticket of yours is close to its ending date when refund is applied, there perhaps be nothing unpaid. An administrator expense (at present £5) will naturally be charged.
When refund is applied, few things are mandatory such as
Remaining of Seven days on a monthly ticket
A monthly ticket has to have 7 days remaining.
7 Day ticket has to have three days remaining. There will be no refund if you have utilised your 7 days ticket within three days. In the event that you avail an Annual ticket, no repayments are expected after around 10½ months.
In the event that you don't have an Oyster account or you are a contactless, you will probably be able to collect refund amount from a ticket machine of Tube station if your card possess
Always less than £10 pay as you go credit
No useable season ticket.
Other Method To Get Oyster Card Refund
Oyster may refund any passages you pay while you're sitting tight for a substitution Oyster card to arrive or for your Travelcard or pay as you go credit to be exchanged to new Oyster card, in case you're ready to afford either:
A copy of the crime reference report
Fire service's latter, your insurance agency or an autonomous outsider demonstrating that the Oyster card was crushed in a fire.
When it is confirmed that you are the enlisted Oyster card proprietor, Oyster will figure out the refund from the day you detailed the Oyster card stolen or crushed.
In the event that you have a legitimate Travelcard or Bus and Tram Pass on your Oyster card and leave it at home or temporarily misplace it, there is a chance of receiving refund.
You have to provide the Oyster card number, real tickets or receipts for the fares you paid for on the day.