It is not compulsory to take Office for National Statistics (ONS) survey however some households are selected at random by ONS and that household cannot be replaced by any other household as they are selected from different sample locations as given in the Royal Mail's Postcode Address File. Once they have chosen your household you have to oblige but you can call them at a time of your convenience. You can contact them on +44 (0)800 298 5313 and discuss at which time you would be available.
Office for National Statistics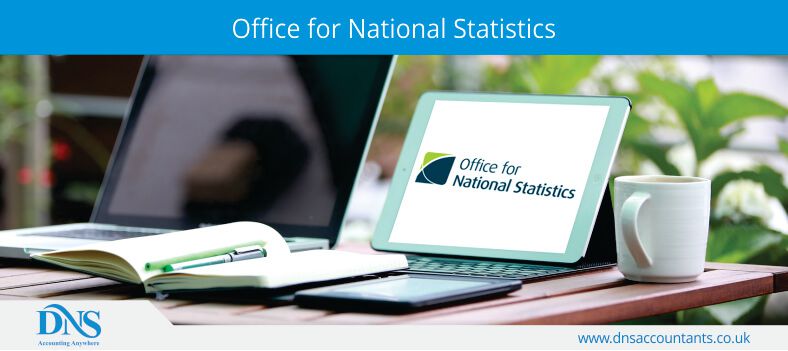 The Office for National Statistics is an independent entity responsible for producing official statistics related to UK's economy, population and society. Working as a non-ministerial department and reporting directly to the UK Parliament, the prime responsibilities of the ONS are to collect and publish statistics at national, regional and local levels
Recognised also as the executive office of the UK Statistics Authority it is tasked with the additional responsibility of conducting census in England and Wales every decade.The main branch of ONS is located in Newport in close proximity to the UK Intellectual Property Office and Tredegar House. Another major establishment is in Titchfield, Hampshire with a small office situated in London. ONS also collaborates and syncs its data collection with similar bodies situated in Northern Ireland and Scotland. They go by the popular acronyms NISRA and NRS respectively.
Focus areas of Office for National Statistics
ONS is primarily responsible for producing and publishing a wide range of information about the United Kingdom which comes good during social and economic policy-making. The same information is also utilised for doing a thorough analysis of the country with regards to its evolving demographics and population. Such results are often derived in ways of comparison with other societies and economies.
Policy-makers also depend on the data produced by ONS via a combination of samples and surveys, decennial population census and analysis of data generated by organisations like National Health Service concerned with register of births, marriages and deaths. The information dispensed by ONS is in form of publications and analyses done by users on its publications.This data when it comes through ONS is closely scrutinized,reported and discussed by the mainstream media.
International Assignments
Very recently, in the month of March, 2018 the Office for National Statistics was asked by the UN to assemble and lead an international team of statisticians and collect data on the global ageing population. ONS obliged and handpicked statisticians from governments, civil society and academia.
Accepting the proposal to set up the working group,the United Nations along with Office for National Statistics proposed to address ageing-related issues through its sustainable development goals. While ONS on its part as the executive office of the UK Statistics Authority decided to head a team for improving the understanding of challenges and opportunities related to ageing via a detailed analytical research. The understanding was after the completion of the study ONS will identify and develop data sources required to build a global knowledge bank for understanding the delivery and measurement of initiatives for older people.
Usage of data collected by ONS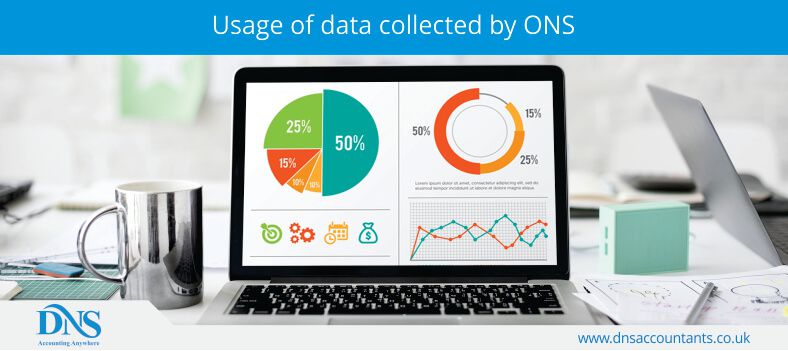 Both local and national level governments rely on the data collected by ONS. All information dispensed is used for debating priorities, allocating resources and decision making. The constant evolution of the society means Office for National Statistics also has to constantly work towards measuring some key factors related to population (say for instance age span, migration, health index or fine movements in inflation or other aspects) their indicators and portrayals which could be used for public debates. But that's not all in its entirety; Office for National Statistics is also responsible for producing an extensive range of statistics covering areas such as:
Travel and Tourism
Crime
UK demography (births and deaths)
Census for England and Wales (2011)
Environmental concerns, Ailments and Lifestyle
Migrants and Asylum seekers
Society, Traditions and Value Systems
Fire and Safety
What Makes Office for National Statistics different?
ONS is very different from other bodies in the UK. Here are some features which make it different from the others. Starting with:
ONS is a Decentralised body - Even though accounting for one fifth of the UK statistical system's activity, ONS is responsible for majority of economic, social and demographic statistics. It plays an important coordinating role across the UK. The Devolved administration means the statistical associations associated with it are further decentralised between local policy ministries and produce a wide range of statistics.
Management and Coordination – All through its existence, the management and coordination of the statistical system has been dependent on co-operation between large number of government organisations and more recently the devolved administrations. However, the creation of Office for National Statistics (ONS) has made management and coordination between statistical bodies a whole lot easier.
Reaffirming public faith – The UK with a sceptical public and an aggressive press has created an environment which fosters widespread distrust of government generally. In this regards, statistical outputs have been no exception. The ONS has been able to list out statistics which have reaffirmed public faith to quite an extent.
History of Office for National Statistics
ONS was started on 1st April 1996 through the merging of Central Statistical Office (CSO) with Office of Population Censuses and Surveys (OPCS). However, in 2007 Statistics and Registration Service Act came out which made the United Kingdom Statistics Authority a non-ministerial department. This happened on 1st April 2008.
Origin of ONS
On 28 November 2005, Gordon Brown a Chancellor announced the government by early 2006 plans to render the ONS into an independent entity. Quite similar to what it did with the Monetary Policy Committee of the Bank of England. The independence was also sought by the Royal Statistical Society and the Statistics Commission so the National Statistician would become directly accountable to Parliament via a more widely constituted independent governing Statistics Board.
It was agreed the ONS would go on to become a non-ministerial government department and the staff including the Director would work as civil servants but without being under the direct supervision of a ministry. As the existing statisticians believed the legislation would go a long way in helping improve the public trust in official statistics. But to ensure integrity and honesty would not be compromised, it was agreed the ONS would adhere to the National Statistics Code of Practice. It is a charter which sets out the key principles and standards official statisticians in all government statistical service are supposed to follow.
In the 2006-2007 session the proposal was considered and it resulted in the Statistics and Registration Service Act 2007. In July 2007, Sir Michael Scholar became a 3-day-a-week non-executive chairman of Statistics Board and his job entailed re-establishing integrity of government statistics while overseeing the Office for National Statistics and assessing all UK government statistics.
After Gordon Brown's announcement, Sir Michael on 18th July became the first nominee to appear before the House of Commons Treasury Committee. On 7th February, 2008 his nomination was confirmed by first meeting of the shadow board and it came to be known as the UK Statistics Authority with it executive office being called Office for National Statistics (ONS).