New Auto-enrolment dates
It feels like yesterday that workplace pensions (auto-enrolment) were introduced under the Pensions Act 2008 (regulated by the Pensions Regulator); since 2012, in stages, every employer has been obliged by law to enrol certain eligible staff into a workplace pension and contribute towards it.
Auto-enrolment has affected any business that employs people and any worker eligible to take up a workplace pension. Auto-enrolment has written workplace pensions into law and changed employer's as well as employee's responsibilities. As April 2018 approaches, however, employers as much as employees must have an awareness of how the changes due to come into force on 6 April 2018 will affect them.
Stage II Auto enrolment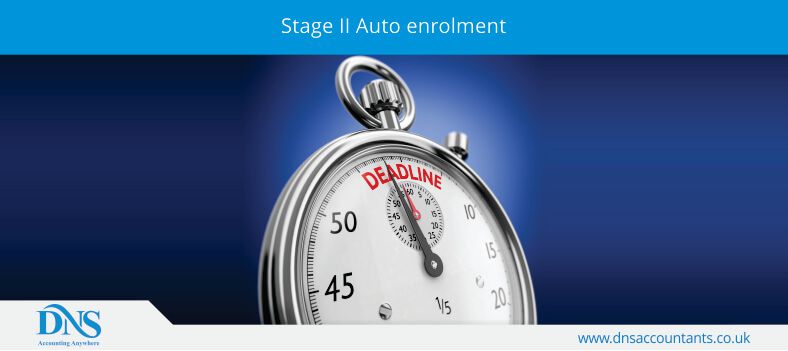 Stage II auto-enrolment affects new employers who first paid an employee on or after 1 October 2017. Employers who set up their business between 1 July 2017 and 30 September 2017 and enrolled their employees into a workplace pension scheme before 1 February 2018 will have received a staging date (determined by the PAYE reference number of the business). This means that some relatively new employers are finding that their auto-enrolment duties are occurring before established businesses that might have been operating for quite a long time.
Start date before 1 February 2018
It would have been better had new employers enrolled staff in the company pension scheme before or by 1 February 2018; as businesses that did not enrol their employees in the company pension scheme before that date will find that their staging date will kick in immediately and they will need to auto-enrol new staff members from the first day they begin working at the company (unless the company took advantage of TPR three-month postponement period).
Start date after 1 February 2018
All employers who paid their first employee on or after 1 October 2017 will have no staging date and an immediate start date, the day the business employs even one person, its duties to provide a workplace pension begin. This means as soon as a worker is paid, auto enrolment is a consideration in the same way as tax and NI; and this has cash-flow implications for any business.
Auto-enrolment duties can still be postponed for the first three months or whenever there is a new starter or earnings spike, but the process is now called a "deferral" rather than a postponement.
All information can be found at thepensionsregulator.gov.uk/docs/automatic-enrolment-when-do-employer-duties-start.pdf
The future …
Businesses whose staging dates are in the next few months will be aware that their employer contributions will be increasing to 2% in April 2018 and 3% in April 2019.
The table below shows changes to auto-enrolment contributions from April 2018.
| Date | Employer minimum contribution | Total minimum contribution |
| --- | --- | --- |
| Until 5/4/18 | 1% | 2% (including1% staff contribution) |
| 6/4/18–5/4/19 | 2% | 5% (including 3% staff contribution) |
| 6/4/19–onwards | 3% | 8% (including 5% staff contribution) |
Hopefully new employers will have been preparing for this potentially tough period ahead: adjusting to paying pension contributions and then regaining balance again with a rise so soon after, will have been a vital part of tax-planning, with all businesses forecasting for these next months of adjustments and operating with some caution.
Pensions some reminders about your legal obligation to provide a workplace pension
From your staging date you must assess staff to see if they meet the age and earnings criteria for auto-enrolment in the company pension scheme;
Any staff that meets the criteria below must be auto-enrolled on the company pension scheme and the company must pay into it:

Aged from 22 up to state pension age, and
Earn over £10,000 per year, or £833 per month or, £192 per week

As part of your legal duty as an employer you must submit your 'Declaration of Compliance' via the Government Gateway
PAYE/contributions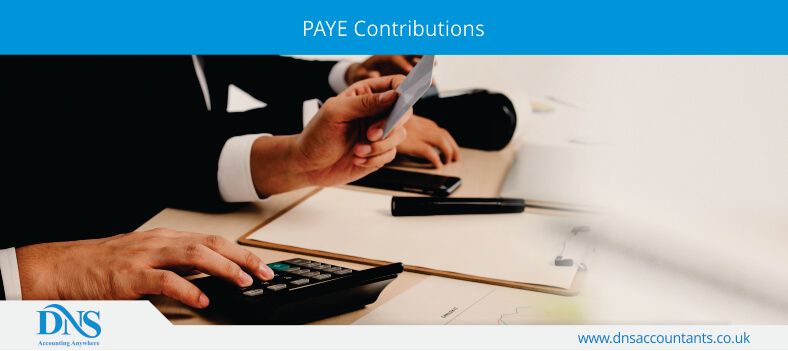 You must pay contributions for the staff pension scheme on time, including calculating and deducting contributions from staff salaries.
Due dates for paying contributions to the scheme must be agreed with the trustee or pensions provider.
When you deduct contributions from staff's pay you must put the contribution into the staff pension scheme no later than the 22nd of every month.
Minimum pension contributions are required to increase over time under the rules of auto-enrolment. This should happen on set dates, which must be incorporated into the literature given to staff on product offerings.
Record-keeping
Information and records of contributions to your pension scheme must be securely stored for six years. Records must include:

Gross earnings of staff;
Pension scheme contributions paid / due to be paid (and if different the actual amounts paid);
All changes recorded and the pension scheme provider or trustees informed of all changes.

After three years following the staging date, business must give all eligible employees the opportunity to enrol in the company pension scheme; all eligible staff must be re-enrolled on the scheme every three years.
A re-declaration of compliance must then be filled in confirming with the Pensions Regulator that you met your duties.
You can find out more on the Pensions Regulator's website
.