The short answer to the question in the heading is, YES, because the Treasury's final guidance to public bodies about how they should process "off-payroll" payments to freelance and limited-company contractors will very likely soon be rolled out for private-sector contractors too. I think it's inevitable and it is time, therefore, for everyone to prepare: step one in this process is to make sure that you have done the DNS Business Entity Test.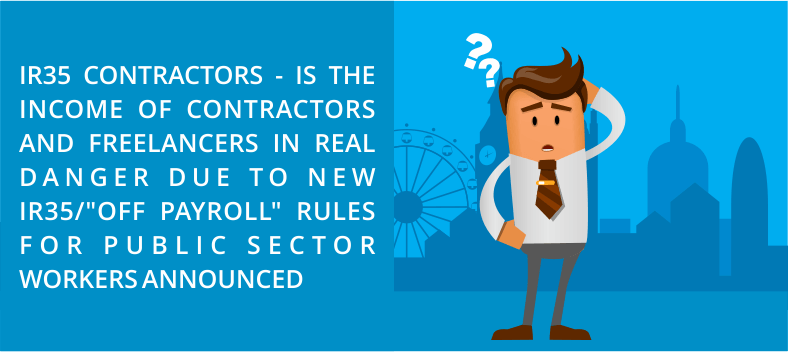 IR35 Contractors and Off-Payroll Worker Guidance
Any contractors employed by the public sector and paid through a limited company must carry out the Business Entity Test.
If the Business Entity Test indicates low risk then you can relax a bit, but remember, the Business Entity Test should be based on facts, and must be a true reflection of your status, otherwise HMRC may disregard it.
If the Business Entity Test indicates medium- or high-risk status, then the contractor must consider himself within IR35 and do a deemed salary calculation to HMRC and pay additional taxes.
Contractors that fall in the medium- or high-risk bracket but who still believe they are outside IR35, should then provide assurance in different way. Now, this different way presents a problem, because it means that you will have to get your contract reviewed by the HMRC IR35 helpline team. I doubt many contractors will choose to use this route.
At the "six-month point" of the engagement, if neither of the two stipulations –Business entity Test criteria or the different way criteria is met – then it is up to the worker to provide evidence to their client within the public sector that they are operating outside IR35.
At this stage, if the public sector department is not satisfied with your status, then the public sector employer has the legal power to refer your details to HMRC. Now this does ring alarm bells because this is where, despite our best efforts, things can go wrong.
One other point, there is another uncertainty on the application of this new rule: will it apply to contractors who work directly for public sector departments or is it going to be imposed on every public sector contractor, for example, those that are sub-contracted through large organisation such as Capita? We will have to wait for further clarification in due course, but I strongly believe these new rules will impact very soon at the heart of the way every contractor works.
What Action is Required Now?
Whether you work for the public or the private sector take the Business Entity Test to work out your latest score.
If you fall within the medium- or high-risk category, then please get in touch with sumit@dnsassociates.co without delay.
Agree a solution with DNS.
In my view, and widely among my colleagues, we believe that this is really difficult legislation to comply with. New IR35 legislation, combined with the Business Entity Test to determine status, and now this latest public sector guidance seems to me to be opening the door to a completely new world of contracting. The key to this challenge is in careful preparation and meticulous evidence gathering.
DNS are one of only a few contractor accountant specialists offering the Business Entity Test online and free to determine contractors' risk status, so act now and do not miss out on this opportunity for some peace of mind.
Please forward this blog to all of your colleagues, friends and family, don't let them fall foul of IR35, and don't forget to tell them that DNS provides a quality of service that sets us apart from our competitors.