General Anti-Abuse Rule (GAAR): Will it work?
The general anti-abuse rule (GAAR)came into force on 17 July 2013 when the Finance Act 2013 received Royal Assent. GAAR applies to abusive tax arrangements that do not pass what has become known as "the double reasonableness" test. This test is designed to consider all circumstances, including the principles on which the legislation was based, and whether the planning was intended to exploit any shortcomings in the tax system.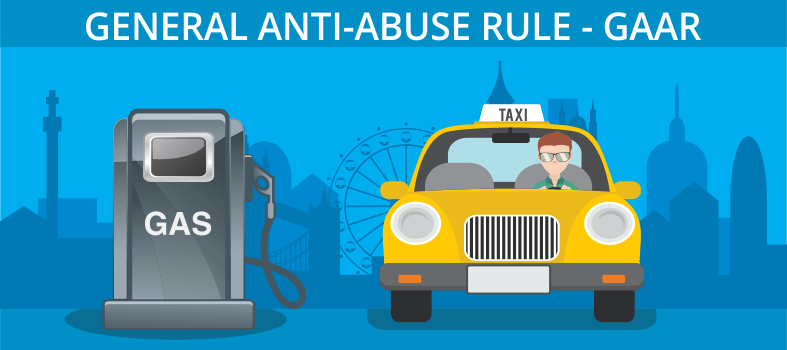 HMRC officials are required to get consent from an independent advisory panel before applying GAAR, although HMRC is not obliged to take the advice of the panel. Many experts believe that the legislation will be hard to apply and still won't deal with the controversial tax arrangements of certain big businesses. HMRC argue that GAAR will make the tax system fairer and clearer for everyone.
What will GAAR apply to?
GAAR applies to income tax, capital gains tax, inheritance tax, corporation tax (as well as charges treated the same way as corporation tax), petrol duty, stamp duty land tax, and the annual tax on enveloped dwellings. Separate legislation will apply GAAR to NI contributions.
How does it work, who implements it?
HMRC has recently published guidance that UK courts will use when considering cases brought in relation to GAAR. The GAAR guidance explains that HMRC rejects past court judgments, "where tax avoidance within the letter of the law was allowed to stand", and cautions that: "Taxation is not to be treated as a game where taxpayers can indulge in any ingenious scheme in order to eliminate or reduce their tax liability." Instead, GAAR sets a statutory limit that is reached "when the arrangements put in place by the taxpayer ... go beyond anything which could reasonably be regarded as a reasonable course of action."
How does the rule apply to the average taxpayer?
Any business or individual exploiting a loophole in the law or using a scheme for no commercial reason other than to reduce a tax bill is likely to be caught by GAAR. GAAR is there to prevent taxpayers from receiving "tax advantages" as a result of "tax arrangements" that are "abusive". It will be up to HMRC to prove whether a particular arrangement is abusive rather than for the taxpayer to prove that it was not. The "double reasonableness" test, is supposed to be a safeguard for the taxpayer and that means HMRC must show that the arrangements "cannot reasonably be regarded as a reasonable course of action".
But surely what's reasonable and what is not reasonable is subjective?
Right: the test "recognises that there are some arrangements which some people would regard as a reasonable course of action while others would not", and so: "The 'double reasonableness' test sets a high threshold by asking whether it would be reasonable to hold the view that the arrangement was a reasonable course of action". The guidance states: "The arrangement falls to be treated as abusive only if it would not be reasonable to hold such a view."
I'm still not sure about this double-reasonableness issue, please explain.
Tax arrangements will be judged "abusive" if they conflict with certainty against the intention of the law at the time the law was made. "Abusive" tax arrangements may include:
Exploiting a loophole in the law;
Any accounting practice having no commercial reason other than to reduce a tax bill;
Reducing your tax bill by any unlawful means.
Where does that leave tax-planning initiatives such as those used by DNS?
Broadly speaking, DNS is in support of GAAR but we are as concerned as many of our colleagues that the "double reasonableness" test is not clear enough; we are also concerned that the panel appears to hold so little power to enforce its recommendations.
However, we are not alone in believing that GAAR's main purpose will be to act as a deterrent to the boutique offshore tax advisory firms that promote many of the riskiest forms of tax scheme as they will no doubt get voted down by the GAAR advisory panel.
We also believe that the legislation may well save the taxman time and money if more tax disputes are resolved before court via GAAR. One commentator proposed, "It means people won't even try [abusive tax schemes] which saves HMRC the expense of spending years trying to litigate. ... We are all hoping that [GAAR] will mean that we see a reduction in the marketing of silly [tax] schemes."
We are also slightly concerned that the guidance does not prevent HMRC from pursuing arrangements which it regards as seeking to achieve a tax advantage but which cannot be described as abusive through the tribunal system.
It is up to accountants to ensure that clients' tax affairs are "reasonable" enough for the taxman and the new GAAR adjudicators. Rest assured, then, GAAR is unlikely to affect any of the tax-planning initiatives used by DNS because while we ensure our clients save money in taxes we never promote any tax avoidance schemes.