Form EX107 is used to get a written record or a transcript of court or tribunal proceedings. Fill the form and send it to the address of the court or the tribunal from where you intend to get the transcript. You can download the form here
How to fill the form?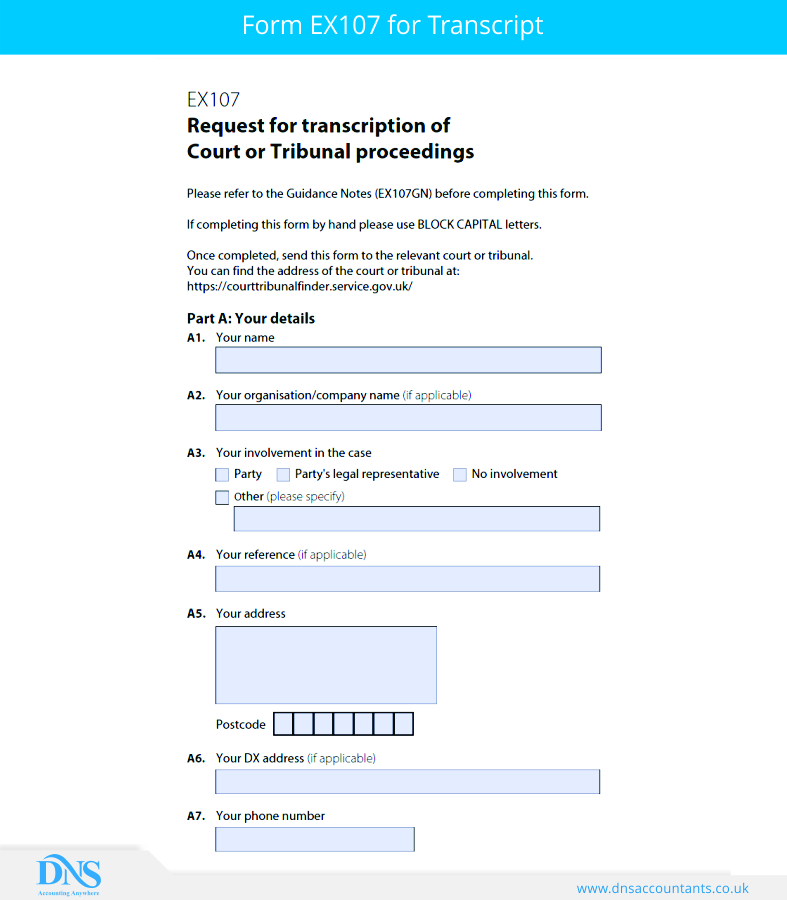 The form consists of 5 parts -
Part 1 – Fill out your personal details – name, company name, involvement in the case, address, phone number and email address.
Part 2 – This section consists of the case details – name of the court or tribunal, its address, name of parties, name of solicitor and case reference number.
Part 3 – Fill in the details of the transcript – start and end date of proceedings, court room number, name of the Judge and type of transcription you require.
Part 4 – Sign the declaration
Part 5 – Do not fill this part as it is for official purpose only and will be filled by Court/Tribunal Staff.
Where to send form EX107?
You need to send the completely filled form to the court or tribunal from where you want the transcript. You can find the address of the court by clicking on the link below –
Tag
county court transcripts court transcribers court transcription services court forms transcription form transcript court family court transcripts judge summing up transcript download form ex107 download form ex107 guidance