Childcare Voucher Scheme to be extended till October 2018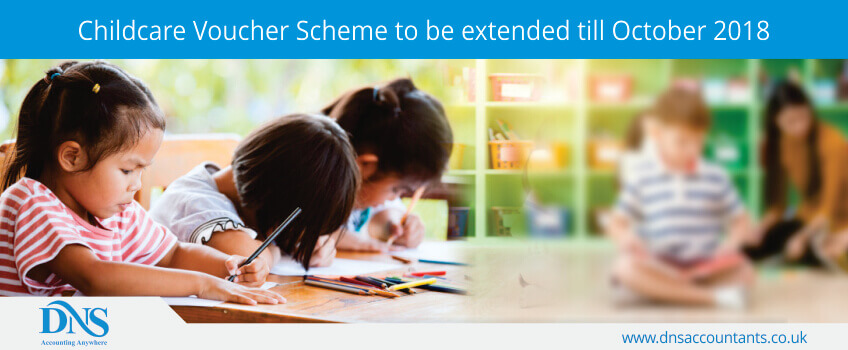 Parents can take a sigh of relief after Education Secretary Damian Hinds announced that the employer-based Childcare Voucher Scheme will not be closed for new entrants in April. Following a debate in the House of Commons on 13th March, it has been agreed to extend the scheme until October-18.
The Childcare Voucher Scheme (CCV) was introduced in the year 1989 by Sue Harvey who was the Managing Director of Luncheon Voucher Group. However, to make way for the Tax-Free Childcare (TFC) scheme (which was introduced in April 2017) the government decided to stop accepting new entrants into CCV to promote TFC from April-18.
But the government had to retract its decision after the opposition party had voiced its concern over scrapping CCV. Activists and opposition party members were equally apprehensive about the new TFC scheme as it could force parents to pay costs for childcare in the very beginning itself.
Tax-Free Childcare
Under this scheme, the government will add 20p for every 80p put in by the parent. Overall, a single parent will be able to pay up to £10,000 of childcare per child each year. In other words, if your childcare cost was £1000 per month, then you could pay £800 and the remaining £200 would be paid by the government. The maximum amount that the government would spend on your child every year has been set at £2000 and £4000 if the child is disabled. This scheme is available to all parents who meet the eligibility criteria (Child's age must be under 12, both parents must be working with a minimum salary of £120 per week).
Problems with Tax-Free Childcare
Not very major, but HMRC did face issues with the website as parents were unable to apply for TFC. Apart from that TFC is also not available to parents coming from low-income group (earning less than £120 per week).
Problems with current extension given to CCV
Many payroll experts are claiming that extending CCV may turn out to be a nightmare for employers, especially the larger ones as many of them have spent enough time and money to close down and starting them once again will take lot efforts. Also the communication lacks clarity and does not also advice whether this extension is only for six months or whether it can be extended again. Employers may have to rewrite their policies, communicate adequately with their employees and might need to start working again on the administrative fronts which were previously closed down.
Conclusion
Although extending CCV might give headache to the HR department, but right now it necessary as Tax-Free Childcare is yet to stabilize. Considering the fact that there are a lot of IT issues while registering for TFC, the new parents can opt for CCV until website issues are resolved.