It is mandatory for every employee to have P45 at the time of entering into a new organisation. Whether is it applicable in all the cases or there might be some exceptions to it. Now, the question arises, Can you take on an employee who doesn't have P45? The answer is yes. In this blog, we will guide you on - what is P45 form, why P45 is needed, need of telling HMRC about new employee and what an employer should do if the employee doesn't have P45 form.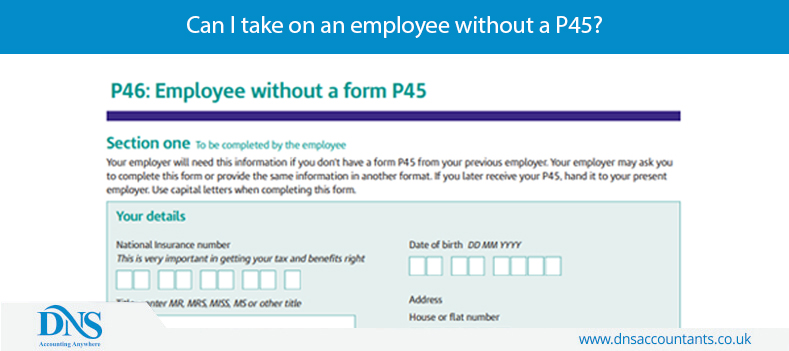 In this article we cover:
What do you mean by P45 form?
P45 form is given by the employer to the employee at the time of leaving the organisation. P45 form is a document which contains details of all the tax paid by the employee on their salary during a financial year (6th April – 5th April). There is a tax code provided to each employee at the time of leaving the organisation which is specified in the P45 document. Then, this tax code is used by the next employer to identify how much tax have been paid by the new employee in the relevant tax year to get everything lined up with HMRC and then the new employee is moved to the payroll system of the new organisation.
Also See: What is a P11D form?
P45 contains 4 parts (Part 1, Part 1A, Part 2, Part 3) -
Part 1 – Part 1 information is given to HMRC by the employer and employee the other parts.
Part 2 & 3 – Part 2 and Part 3 information is provided by the employee to the new employer (or to the job centre in case employee is not working)
Part 1A – Part 1A details are kept by employee for their own records.
As per law, it is the duty of the employer to give P45 document to the employee at the time of leaving the organisation. If not, ask for it. In case, you have paid too much tax or less tax, you can easily check the same in your P45 document.
What would be the reasons that your new employee doesn't have P45 document?
There may be number of reasons you will come across with your employee not having P45 but the two main factors which covers majority of the cases are as follows –
An individual with first job won't have any information related to tax and hence not contains any documentation like P45.
An individual starting second job without leaving the first one.
Also See: What If I Have Lost HMRC PAYE Form P45, P60 or P11D?
Why P45 is needed?
As you know P45 is an important document for the employee who is changing the organisation and for the new employer too. With the use of P45 document, employer can easily identify how much tax is being paid by the new employee during the financial year. When employee leaves the company, a document named P45 is given by the employer. The tax code mentioned in the P45 document is used by the employer to calculate how much tax needs to be deducted from the salary of the new employee. There is a possibility that an employee might end up paying too much tax or less tax in the absence of P45. Same happens in the case of pension too, pension provider needs to know employee's tax code before sending the pension payments to your account.
What to do if a new staff member doesn't have P45?
If you have recruited an individual as a new staff member who doesn't have a P45 document, it is your responsibility to tell new employee about HMRC's new starter check listin order to collect the required information. The following information is needed by the employer –
Personal details
Gender
Date of birth
Full address
Start date
Data required from employee's P45 (In absence of P45)
Full name
Last job leaving date
Total salary & tax paid for the current tax year
Existing tax code(If known unless it will work out by you before employee's first pay day). As an Employer, you can easily work out the tax code by clicking on https://www.gov.uk/new-employee-tax-code/y
Student loan deduction status
Earlier, we were using P46 form which was now replaced with HMRC's new starter checklist. Link to HMRC's starter checklist – https://public-online.hmrc.gov.uk/lc/content/xfaforms/profiles/forms.html?contentRoot=repository:///Applications/PersonalTax_A/1.0/SC2&template=SC2.xdp
Telling HMRC about new employee
It is your duty to tell HMRC about the new employee and update your payroll records. You must follow the below steps before entering new employee information into your payroll records –
Firstly, check whether you need to pay them through PAYE.
Take new employee information to work out their tax code. If employee doesn't have P45, use HMRC's new starter checklist (which replaced the P46 form)
In the third step, find out student loan deduction status (whether repaying any student loan)
Use the details mentioned above to set up new employee into your payroll software
Use full payment submission (FPS) to register your employee with HMRC.
In case you want more information or advice on P45 document, kindly call us on 03330886686 or you can also e-mail us at info@dnsaccountants.co.uk.
Also See: What is P60? | Download Form P60