Philip Hammond has delivered his third Budget as chancellor. From a relief in personal tax measures to increase in the national living wage allowance and the budget to rejuvenate high streets, this is surely a treat from Philip Hammond for the UK peoples.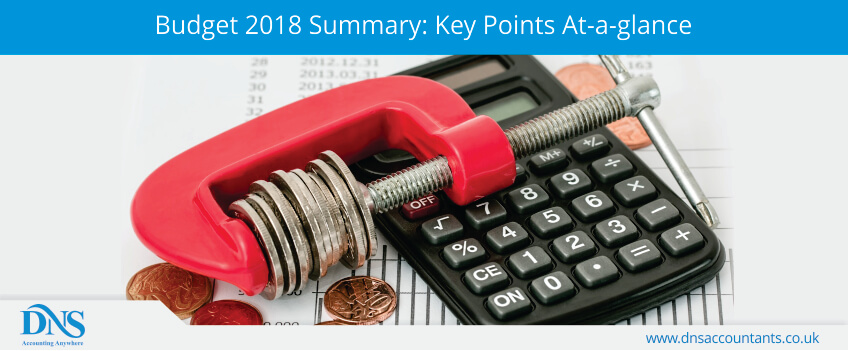 Key Points Of Budget 2018
Here are the key points of Philip Hammond's 72-minute speech.
The personal allowance threshold, the rate at which people start paying income tax at 20%, to rise from £11,850 to £12,500 in April - a year earlier than planned
The higher rate income tax threshold, the point at which people start paying tax at 40%, to rise from £46,350 to £50,000 in April
National Living Wage increasing by 4.9%, from £7.83 to £8.21 an hour, from April 2019.
All first-time buyers purchasing shared equity homes of up to £500,000 to be exempt from stamp duty
£500m for the Housing Infrastructure Fund, designed to enable a further 650,000 homes to be built
Lettings relief limited to properties where the owner is in shared occupancy with the tenant
2.4 million working families with children to benefit by £630 a year
Extra £500m for preparations for leaving the EU
An extra £160m for counter-terrorism police
New 2% digital services tax on UK revenues of big technology companies, from April 2020. Tech giants to face Digital Service Tax
Profitable companies with global sales of more than £500m will be liable
Annual investment allowance to be increased from £200,000 to £1m for two years
Contribution of small companies to apprenticeship levy to be reduced from 10% to 5%
Business rates bill for firms with a rateable value of £51,000 or less to be cut by third over two years
Measure to benefit 90% of independent shops, pubs and restaurants, cutting bills by £8,000
£900m in business rates relief for small businesses and £650m to rejuvenate High Streets
Extending changes to the way self-employment status is taxed, from the public sector to medium and large private companies, from 2020
Confirmation of an extra £20.5bn for the NHS over the next five years
A minimum extra £2bn a year for mental health services
A £30bn package for England's roads, including repairs to motorways and potholes
A new tax on plastic packaging which does not contain 30% recyclable material
No tax on takeaway coffee cups but to be reconsidered if the industry doesn't make enough progress
Conclusion
Overall, I would conclude that this is a Budget in preparation for a 2019 Election. The Chancellor should have been bold enough and provided much more for Brexit and rates reduction to rejuvenate the high street. I can see the Chancellor has met 2 major promises prior to the budget; the personal allowance increasing to £12,500 and that the basic rate threshold is increased to £50,000 which means tax savings of up to £1,130 in total for Basic Rate payers.