Introduction:
The blog is designed as a guide to taxpayers affected by the loan charge. For details on the loan charge, please refer to this link A Guide to Understanding the Loan Charge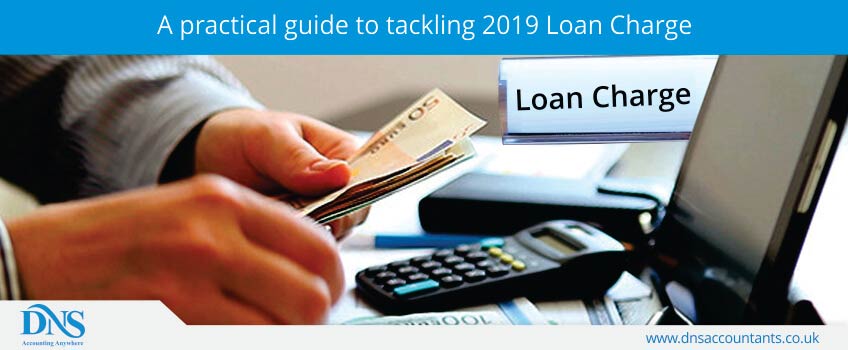 While many taxpayers and advisers have understandably expressed outrage with the retrospective nature of the 2019 loan charge rules, they are unfortunately with us and action will need to be taken before 5 April 2019.
When we consider the new legislation, settlement options, ongoing enquiries, Accelerated Payment Notices (APNs) and Follower Notices (FNs) received, and loan outstanding from the trust; it is clear that taxpayers are in very difficult position to comprehend the situation and make good decision.
Considering all the above, the options taxpayer could take are as following:
Repay the loans to the trustees
Do not repay the trustees and pay the 2019 loan charge
Settle your underlying tax position with HMRC
Options Available
Repay the loans to the trustees

The loan charge is based on loan being outstanding as at 5 April 2019. If the loan from trust is repaid, then there will be no loan charge to pay.

The argument for this option is instead of paying the money to HMRC at substantive tax rates, it is better to pay the money back to the trust. The trust could invest this money and provide taxable income in future. With the added advantage of IHT and the element of control that could be achieved such as when the income is received; this option seems attractive.

The downside to this option is, HMRC are still within powers to undertake enquiries. With added arsenal of APNs and FNs following Rangers case, taxpayer faces the danger of receiving HMRCs threatening letters along with possible outlay of money to HMRC and the stress of having to deal with HMRC.

Do not repay the trustees and pay the 2019 loan charge

Under the loan charge, if payment of any outstanding debt is not made in full before 5 April 2019, the value of the debt outstanding on that date will be classed as earned income and Loan charge will arise on the loan balance built over the last 20 years. All of this loan will be treated as earned for a single tax year, 2018-19.

All loans being treated as earned income under Loan Charge and getting taxed in a single Tax year may not always be most expensive. If other taxable incomes for 2018-19 are quite small and loan value is not very huge, the amount payable to HMRC might actually be lower compared to getting taxed in respective Tax years where Basic Rate would have already been used.

But paying loan charge does not settle the enquiries already open, or stop HMRC from opening enquiries where they are within time to do so.

HMRC can still send out APNs and FNs where relevant. If these cover loan charge in full, then there will be no loan charge.

Settling Underlying Tax Position With HMRC

Probably the clearest option available to the taxpayer and the most preferred one by HMRC with most detailed guidance; the settlement option provides taxpayer with the opportunity to close the enquiries and this whole matter for good.

The settlement terms offered by HMRC are provided here:

(https://www.gov.uk/guidance/disguised-remuneration-settling-your-tax-affairs)

The highlights of the terms are:

The settlement will be on a net receipt basis meaning any fee paid to the provider and the retainers will be tax deductible.
Unlike loan charge, where all income will be treated as earned for 2018-19, the loans will be allocated to respective years when they were received and charged accordingly.
HMRC will not charge late payment penalties. But there will be interest charged for late payment of tax for Protected years. There is no late payment interest on voluntary restitution.
If the Corporation tax returns are still open or can be amended, the employer can claim tax deduction for contribution and the fee paid to promoter if not done so.
The most important, HMRC will close all relevant enquiries for which settlement has been concluded.
Any tax paid on BIK in relation to loan, will be given as credit.
HMRC is open to discuss time to pay arrangement.

HMRC initially required all interested taxpayers to register their interest by the deadline of 31 May 2018, but now there are happy to offer the same terms if all information about loans are provided by 30 September 2018.

Having registered an interest in settlement, the contractor will need to provide HMRC with information required for them to calculate the settlement amount by 30 September 2018.

Time to pay arrangement will be decided by HMRC on client to client basis. And if any APNs have been paid in respect of that loan, it will be allocated against the settlement.
DNS View
In summary our view is that 2019 Loan Charge is malicious and totally unnecessary legislation which will leave a lot of contractors with a life-changing tax liability. The law has created unwelcomed consequences and we share the grievance many will feel due to this retrospective change of law.
Whilst the courses open to taxpayers who are affected by the 2019 loan charge rules are unfortunately limited, individual circumstances such as open enquiries into tax years by HMRC, APNs and FNs will need to be considered by the Taxpayer before deciding on anything.
In cases where an APN has been issued, taxpayers are ultimately required to hand over their money to HMRC if it has not been taken to judicial review. The best option available to taxpayer in this instance would be to consider settlement with HMRC.
Taxpayers have more leeway in situations where no APN of FN has been received as they are not forced into settlement and can explore the options available to them. They can calculate the amount of tax they would pay under Loan charge vs Settlement and then make a decision based on the desired outcome.
We would encourage clients to consider their position as soon as possible so that there is sufficient time to deal with related matters ahead of 5 April 2019 Loan Charge deadline.
There might be other options available directly with the providers, which come with inherent risks and should be consulted with them directly. DNS cannot provide any support in this regard.