What is the 0800 code for?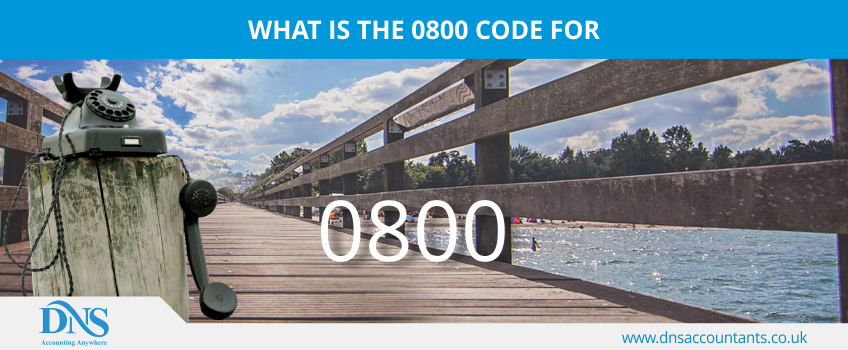 The 0800 code in the UK allows your customers to call you at no cost brought upon them, besides; their calls can be transferred to any of your existing phone lines that include your office phone numbers, PBX systems or mobile phone numbers. In general, these numbers are called toll free numbers and are often used by limited companies or merchants using toll free number services to meet the needs of their customers. The cost does not apply to the caller to such numbers even if the call is transferred multiple numbers on landline, mobile or PBX.
You can show your customers how much you care for them by putting your numbers in your websites, apps, business cards and several other mediums. Numbers starting with 0800 or 0808 are freephone numbers and cost nothing to call from UK landlines and mobile phones.
These freephone numbers are made available to make calls to the organisation they wish to call without charging them even a single penny. The cost of the calls is made by the receivers of the calls and not the callers. Some of the best uses of these freephone numbers are:
These numbers can be mapped to either your mobile phone, landine, or both.
How do you get 0800 number?
The France government levies a total tax of 36.2% on a non-resident. This total rate includes a CGT of 19% and social charges of 17.2%.
All 0800 numbers are supplied through private services providers with professional call management services to meet your business requirements. The services providers are able to manage incoming calls of both large and small scale businesses very professionally and efficiently. These services providers may charge some monthly cost for the services they provide. Business people get a chance to show their customers that they do care for them, which can further boost their sale in return. Customers can call on these numbers to contact businesses to enquire on various products and services without incurring any call costs in themselves.
What is the call charge for 0800 numbers?
The call charge of calling on a phone number depends on the digits it starts with, and 0800 numbers are freephone numbers and callers are not charged any cost on the calls they make. It is the receivers who are charged for the calls made by the callers. Recently, several traditional callers of these numbers who used these numbers to contact Government departments have complained about the charges incurred of late for making calls, following which a long campaign was run for 'freephone' numbers to be genuinely free for all those who call using them.
Are 0800 numbers free from mobiles?
0800 numbers are now free to call from mobiles too. Earlier calls from mobile phones to these numbers were charged. Since July 2015, 0800 numbers and 0808 numbers have been made free to call from all personal landlines and mobile phones. Previously, most mobile networks had charged for calls to 0800 numbers and 0808 numbers.
Calling 0800 freephone numbers from payphones
Some 0800 freephones numbers choose not to be accessible from BT payphones. The companies have to pay a surcharge when they receive the incoming calls to their 0800 and 0808 freephone numbers from payphones. And the surcharge is reported to be as high as 85 paisa per minute in the later part of year 2017. Some companies simply blocked incoming calls from such phones instead of paying the cost of surcharge. Every number that starts with 080 is freephone numbers and is free to call and have the same features technically. And the numbers include 08000 numbers, 08080 numbers, 08085 numbers and every other number that start with 0800 or 0808 digits, irrespective of what the following digits are and how they are displayed.
Originally, freephone calls were made by making a call to the operators of these numbers and then asking them to connect to the company by name. So, it used to be like call forwarding that was done manually by the freephone operators till the end of 1980s. By the end of the 1980s, however, dedicated lines that provided direct dial freephone prefixes was into play. Numbers prefixed by: 0800 was run by BT, whereas other prefix numbers like - 0500, 0321 and 0958 were amongst the numbers that were in use by other companies.
Numbers that are prefixed by 0808 80 are exclusively meant only for advice lines, charity houses and helplines and are supervised by the Helplines Partnership. Additionally, there are other international freephone numbers too, which are prefixed by 00800 or +800.
Some facts about 0800 numbers and 0808 numbers
1982 The numbers with 0500 prefix was assigned for Mercury Communications freephone services
1985 The numbers starting from 0800 were introduced for British Telecom freephone services
1994 0800 numbers were made available to phone companies apart from BT
1997 The numbers that started with 0808 were introduced for extra freephone capacity
1999 0808 9xx xxxx numbers assigned for dial-up internet use
2000 All the old 0321 xxxxxx numbers were move to 0808 0xx xxxx
2015 0800 and 0808 numbers were globally free to call from mobiles and landlines
2017 All the old that started with 0500 xxxxxx numbers were move to 0808 5xx xxxx
Calling 0800 and 0808 Numbers from Mobile Phones
Contrary to earlier days, providers of mobile phones in the UK do not ask its users to pay for the services for calls to 0800 and 0808 prefixed numbers. You are allowed to make calls to these numbers even through your mobile phones inclusive minutes. You are provided with a UK number to dial.
For your information, there is no registration cost or set-up cost attached or necessary to avail this freephone service and it is absolutely free. All you have to do is dial 0333 555 8800 and then enter the complete freephone number you want to make a call to at the prompt then press #. It is very simple and hassle free.
If you have questions, comments, or feedback to give then you can do that by sharing your thoughts with the freephone operator community.