While keeping your vehicle off the road, you can get refund on the taxes for this period. This is also known as SORN (Statutory Off Road Notification). Fill the form V890 and send it to DVLA for getting refund.
The refund will be made by the DVLA to the original registered keeper (as mentioned in V5C) within a month's time from the date it receives the V890 for SORN. Along with this form, V5C or V62 also must be shared with DVLA.
The tax refund will be sent to you by post to your address as given in the V5C. Also the Direct Debit (DD) option will be cancelled once the agency receives V890.
What is SORN?
SORN is Statutory Off Road Notification which needs to be applied when one has decided not to drive their vehicle. This means that the owner does not also have to pay any tax or insurance on the vehicle. There are other instances when you need to declare SORN like when your vehicle is damaged, is not insured or tax has expired.
How to fill V890?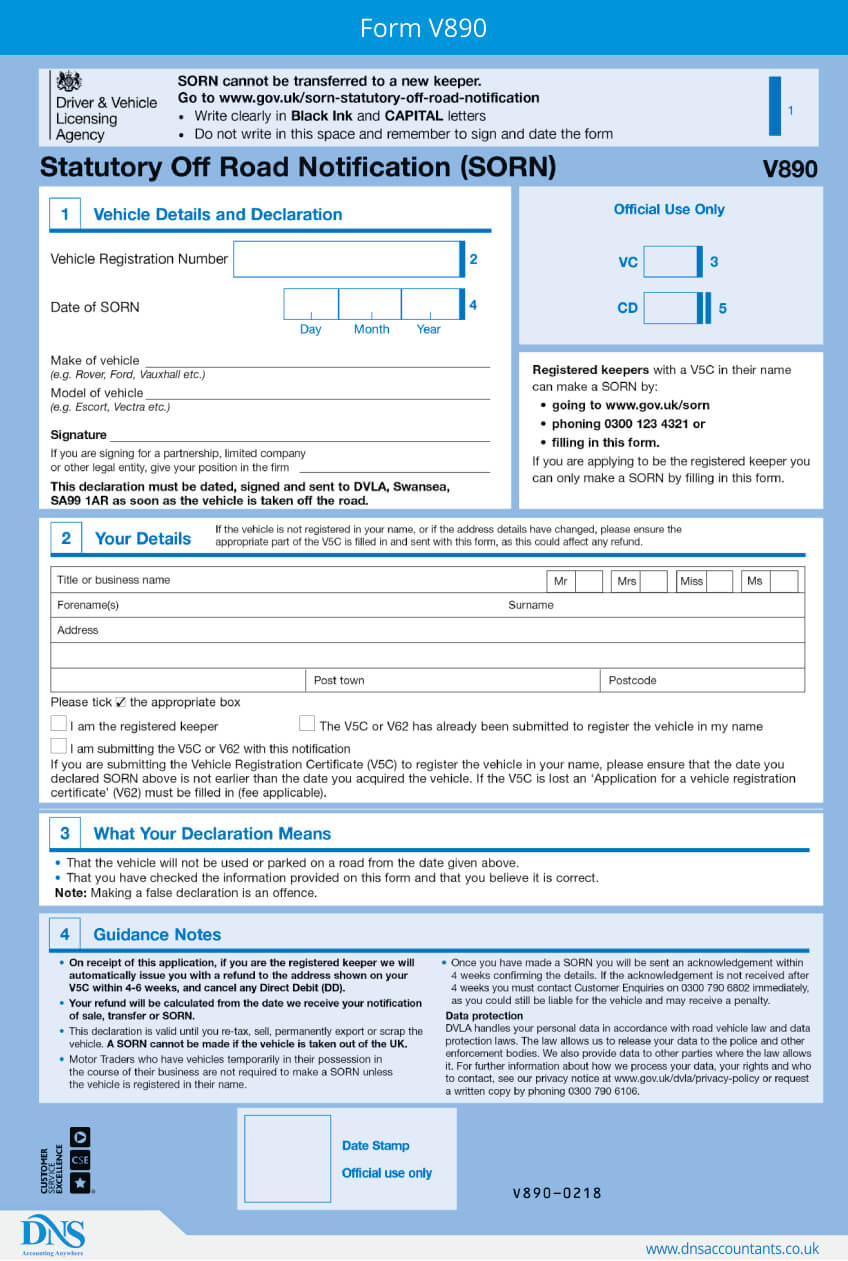 Step 1: Fill out Vehicle Registration Number, Date of SORN, name of the brand of the vehicle and its concerned model. Fill in your signature along with position/designation of the firm through which the vehicle was purchased (if purchased through any company or partnership).
Step 2: Fill out your personal details like name, address and business name if applicable.
Where to send V890?
DVLA
Swansea
SA99 1AR
For Enquiries
Contact Number- 0300 123 4321