THE AREA CODE 01895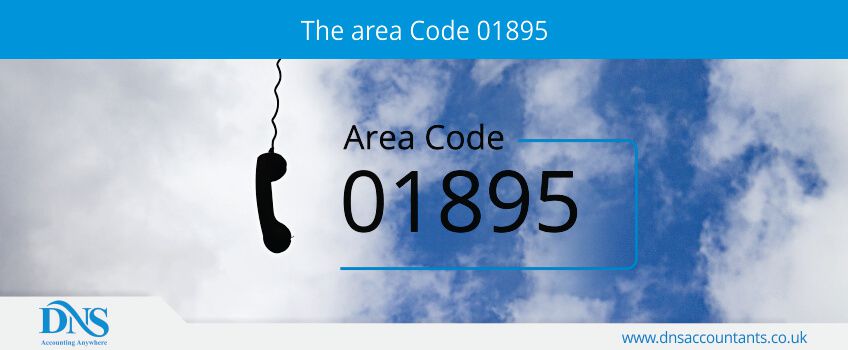 First of all, what is an area code? These are the numbers in your phone number which are generally the sign and they depict the area from where the number belongs. But due to a huge network of phones and numbers, we cannot rely on the fact that these even if these numbers are present, the phone number will be of that same particular AREA. It might have happened lot many times that you get a call from a number which belongs to some other region and when you pick it up you get to know that the number is from some other region. Here we are talking about the area code 01895 which belongs to the United Kingdom and depicts the region of Uxbridge and surrounding areas. Below are the frequently asked questions by the customers and also their answers which can help you to find out information regarding this area code.
Below are the frequently asked questions by the customers and also their answers which can help you to find out information regarding this area code.
What does this number 01895 stand for?
The number 01895 stands for the area code of Uxbridge and nearby regions including Denham, Harefield, Ruislip, and West Drayton.
What is the number format within this area code?
The area code 01895 is a prefix and the format is 01895xxxxxx.
What is the international format followed by this area code?
The format followed for international calls is as follows: +44 01895 xxxxxx.
When was the last time when this area code was changed?
Before 1995, this area code was 0895 but after 1995 it got changed to 01895 and there is no change after that as it is predicted that there shall not be any number shortage in the near future.
Are there any special reasons for focusing on this number only?
Not exactly, but there have been many cases of threatening, prank calls that this code has been in focus mostly. These things are very common that there are surveys and online questionnaires too about this area code. It has been asked whether the experience with this Uxbridge code is dangerous, harassing, neutral or safe.
What is network service provides in Uxbridge and nearby regions?
The network service providers in Uxbridge are many but the most prominent ones are BT, Virgin Media limited and Sky UK limited.
What are the landline charges that are being usually applied in this area code 01895?
The landline charges applied in the numbers with area code 01895 are up to 12p per minute.
What are the mobile charges applied to the numbers with area code 01895?
The mobile charges applied to the mobile numbers are 3p to 45p per minute.
Are 018 numbers similar to 118 numbers?
No! Don't confuse 018 numbers with 118 hotline numbers. The 018 series is the area codes of different regions and they are used by many organizations, home addresses, and local companies.
What is the cost of calling 018 from the service provider Everything Everywhere (EE)?
The calling cost from EE is not technically free. It has one off call access fee along with per minute rate provided by EE. Moreover, these extra charges can be removed if you have subscribed the inclusive offers of EE where some finite amount of minutes are provided to be free of cost.
How do I choose any virtual business number or any desirable number of area code 01895?
For this, you have to go to the site of the provider whom you have subscribed and then select a number and then in the very next step you have to opt for the pricing plan that you wish for. If satisfied then the next comes is Account details and billing where you have to make the payments required and after few days your number will operate normally.
Are there any big issues regarding the numbers of area code 01895?
Not any significant harm reports are registered but there are many cases of prank calls, fake calls saying that they are calling from the operator that you have subscribed asking for account details and password which can be used for money fraud.
What about similar area codes but number difference?
It has been seen that when you get a call and number flashes on the screen then it's expected to be of some particular area but when it is picked up then it may not be happening that the call was from that particular place. This is the error that is very commonly seen and it is tried very hard to remove this but it is very difficult to remove the problem because of the presence of huge amount of network.
What about call charges?
It is same for so long that no matter whether the number dialed by you is local landline number or the virtual number that you have been provided or you have demanded. The call charge will be as per the standards and not any extra charges shall be applied to the calls.
If there are cases of mismatching of the number according to the area then what about the caller ID display accuracy?
As this problem persists, it is no wonder that caller ID also doesn't work well and it is not 100% secure and genuine. It is easy to display the numbers in caller ID even when the particular organization or the person doesn't own the number. Take the example of fraudsters which call from the number which looks legitimate but is actually a fake one. So it becomes difficult to trace whether it is going to be a genuine call or simply a prank call or fraud.
Above, we have tried to cover all the questions that a customer can ask with their respective answers and also the issues of security related to area code 01895 is also explained. Hope it helps to clear all the queries that might be popping up in your mind regarding this code and you get your desired answers.